The labiaplasty procedure is performed for women who have redundant, or overly large, labia minora (vaginal lips). These women often complain of their labia getting caught in their underwear and clothes and can experience discomfort during sexual intercourse. With the operation, San Francisco, CA board-certified cosmetic surgeon, Dr. Leonard Gray, removes the excess labia skin and tissue, leaving a remnant that appears like a short labia minora. Attention is taken so that the edge of the labia appears natural and that sensation is normal. Discomfort, painful intercourse, and the catching of the labia in clothes are resolved through this surgery.
Surgical Technique

@headingTag>
Women who are considering labiaplasty should consult with a qualified cosmetic surgeon. In the past, before surgeons improved this procedure, the approach was to remove the excess tissue and skin deformity using an amputation method. Today, skilled surgeons use aesthetic reshaping techniques so that the labia are not only reduced in size, but also the nerves are protected in the process so that sexual feeling is not compromised. A surgeon with experience will preserve the natural color and contour and create a result that looks visually appealing with minimal to no scarring.
Labiaplasty Surgical Process

@headingTag>
The most common approach surgeons take to perform labiaplasty is to use a device known as Iris Scissors. This fine, advanced surgical tool allows the surgeon to reshape the inner folds of the labia. In the process, a clean "V" shaped wedge is made to the vaginal lips, and is removed to reduce the size. The surgeon will carefully work to reshape and reconstruct the lips so that they meet the patient's aesthetic goals. Dissolvable sutures are used to close the incision. Another approach is to use a laser treatment to reduce the labia. This is effective for some patients, but is only recommended in cases where the skin defect is minimal.
Reviews
"This was a great, professional experience - Dr. Gray was very knowledgeable and thorough when we came in for the consultation. He explained all of the different breast implant types and what they would look like depending on what was the desired outcome. Great bedside manner an he gave great advice, made us feel very comfortable and we love the results."
- A. /
RealSelf /
Apr 08, 2017
"I was referred to Dr. Leonard Gray by a friend who has had work done and he was the second I went to see for consultation. I booked my surgery day a few days after that day. I'm  so glad that I find Dr. Leonard practice! I absolutely love his staff. They are extremely nice, patient and helpful! I'm so thankful and satisfied with his work."
- S.Z. /
Yelp /
Mar 21, 2017
"AMAZING!! Dr. Gray and staff are the best! I had a revision breast augmentation that required the best surgeon to repair. Dr. Gray is that surgeon. The results have exceeded my expectations. Not one bruise...proof that Dr. Gray is meticulous during surgery. The staff is very caring and accommodating, I could not have asked for more. Thank you for taking such great care of me."
- D.M. /
Yelp /
Mar 18, 2017
"INCREDIBLE DOCTOR AND STAFF! Highly recommended! - Incredible. AMAZING. I cannot say enough good things about this doctor. I wrote a review about my procedure (and am in the process of finishing it, since I am only 6 days post-op), so I won't be repetitive here. But I HIGHLY recommend Dr. Gray and his staff! I had a breast implant removal. His bedside manner was incredible, I felt like i knew these people forever. The RN's are wonderful and so sweet, and the anesthesiologist is out of this world. I would honestly do my procedure ALL OVER AGAIN! :)"
- S. /
RealSelf /
Feb 26, 2017
"575 Cc Sientra Moderate Profile - Dr. Gray came highly recommended to me by a work colleague. I ended up making an appointment with him and knew he was going to be the doctor for me. He was extremely patient, knowledgeable, and no pressure. After he explained the procedure to me and answered all my questions, I got to try on various implant sizes. He carries Allergan, Mentor, and Sientra. He never made me feel rushed while trying on the different implants and never pushed me in any particular direction. It was important to him that I liked what I saw in the mirror. I can't say enough good things about Dr. Gray and his staff."
- S. /
RealSelf /
Feb 13, 2017
Previous
Next
During/After Surgery

@headingTag>
Labiaplasty typically takes between 1 – 2 hours to complete, depending on how complex the surgical case is. It is performed under general anesthesia at an accredited surgical facility and does not require an overnight stay. Women who undergo labia rejuvenation will need to avoid any activity that may cause swelling and bleeding, such as exercise, sexual activity, douching, and the use of tampons. These activities can be resumed slowly around 4 – 6 weeks post-op. Women find that the results of this procedure look so natural that their self-confidence and self-image are improved drastically.
Labiaplasty FAQs

@headingTag>
OBGYN or Cosmetic Surgeon?

@headingTag>
When researching the aesthetic surgery market, most patients will find that a large majority of cosmetic surgeons offer labiaplasty. While many OBGYNs are capable of performing labia rejuvenation, the procedure is most often considered cosmetic. An OBGYN will be able to surgically remove any excess that exists within the labia; however, a cosmetic surgeon will consider the aesthetics as well. This ensures that scarring is minimal, and that color, contour and symmetry looks and feels natural.
Does it Cause Insensitivity?

@headingTag>
As with any surgery, there may be numbness in the vaginal area after the procedure is completed. This is temporary as the skin and vaginal lips heal. In regards to sensitivity, it is important to understand that labia rejuvenation affects, for the most part, the vaginal lips only. Sensitivity is served by the clitoris. A skilled cosmetic surgeon that specializes in labiaplasty will work around this area so that a loss of sensitivity does not occur.
Does it Affect Intercourse?

@headingTag>
Labiaplasty, when performed by a skilled surgeon, will only improve sexual intercourse. In many cases, this is because the excess skin and tissue that may have gotten in the way during sex before will now be removed. The clitoral region will be protected and the sensory nerves preserved so that sexual intercourse is not impacted in a negative way.
Before or After Pregnancy?

@headingTag>
In most cases, it is recommended that women wait to have labia rejuvenation until after all pregnancies are complete. However, if having enlarged labia is bothersome and causes physical symptoms and emotional hardship, then this surgery can most definitely be performed before a planned pregnancy. If the results of the surgery are compromised due to a post-surgical pregnancy, a second surgery can be discussed.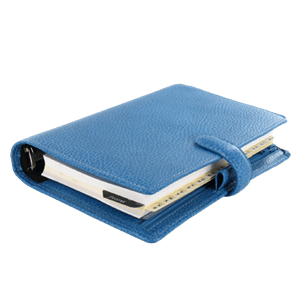 Plan Your Procedure
Average Cost

$5,000

-

$7,000

Recovery Time

3-5 days

Average Procedure Time

2 Hours

Post-op Follow-up

4 Months

Procedure Recovery Location

Out-Patient
Contact Us
Related Procedures