BodyTite RF is the latest technology to tighten the skin using BiPolar Radio Frequency heat energy. The rise in temperature shrinks the collagen deep to and including the dermis resulting in tighter skin. Dr. Gray has been using minimally invasive skin tightening devices since 2012. BodyTite is the most effective and safest of these devices to date.
Commonly treated areas include:
Arms
Chest
Abdomen
Bra-roll
Thighs
Knees
Face and Neck
The treatment results in about a 10-15% skin shrinkage immediately and approximately 40% shrinkage at 4 months. The skin continues to shrink for about 16 months post procedure. Dr. Gray often combines BodyTite skin tightening with liposuction, resulting in maximum body contouring and tighter skin to go with it.
During the BodyTite procedure the skin is made numb by injecting a very dilute solution of local anesthetic. A very small puncture site is made with a needle and the BodyTite device is inserted. The portion that is inserted underneath the skin is the size of a pencil lead. On the outside of the skin is a bipolar receiver the size of a dime. Heat is very efficiently created between the tip of the probe and the receiver on the skin's surface. The result is immediate tightening of the collagen connective bonds in the subdermal area. What one sees is immediate tightening of the skin. This thermal effect then causes continued tightening for as long as 16 months. A small stitch is placed at the needle puncture at the end of the procedure and is removed at 1 week post procedure.
Reviews
"I had a procedure done over 13 years ago. I still feel and look great! He is sensitive professional and knows what he's doing. Will go back and refer him to as many people as I know."
- J.F. /
Google /
May 05, 2018
"I was recommended to Dr. Gray and let me just say...I could not have been happier with my decision to come to him for my breast augmentation. His staff is extremely warm, friendly and knowledgeable. They worked with my busy schedule to fit me in at a time that was most convenient for me. During my visit, the whole staff was attentive to my needs, concerns, and questions. Dr.Gary is an amazing doctor. He broke everything down for me step by step as far as all my decisions from implants, to incision, and complications I should be aware of. After my pre-op appointment I was not 100% on my size and his staff made time for me to do a second resizing the day before my surgery. I ended up choosing 505 CC with a high profile. I feel extremely confident in my decision and am so happy with my results! I am already getting compliments on his work!I HIGHLY recommend Dr. Leonard Gray and his staff to anyone that is looking for amazing plastic surgery and staff in the Bay Area."
- L.C. /
Google /
May 17, 2019
"Always a warm and efficient experience in Dr Gray's hands. He is a detailed perfectionist and an artist in his work. Everyone he chooses to surround himself with in his well rounded team is kind, efficiently skilled and genuine. I always feel safe and confident in their hands. I am so happy to have found Bay Area Plastic Surgery Center. Doesn't get better than this!"
- K.K. /
Google /
May 16, 2019
"I have seen this man's work over the last 20 years. I grew up in the beauty industry. My mother did areola rejuvenation for breast augmentation and mastectomy survivors. The exquisite work of Dr. Gray is a CUT above the rest. I have had several personal experiences with him as well and was always let with beyond beautiful results. Besides being a leader in his artistry, hes a caring professional medical professional!The women in his office go above their responsibilities to ensure the best possible communication, understanding and experience."
- M.S. /
Google /
Apr 16, 2019
"Just had a another wonderful surgery experience with this doctor and his incredible staff. Trusting that a whole team of experts has your best interest in mind at all times is ONLY the way medicine should be practiced and administered in my opinion.  Thank you so very much to all at Bay Area Plastic Surgery Center. You guys exceeded me, and my family's expectations! Extremely grateful."
- M.S. /
Yelp /
Apr 04, 2019
Previous
Next
BodyTite skin tightening is generally performed using local anesthesia but some patients prefer sedation or even general anesthesia. The skin is made numb using a very dilute local anesthetic. After the treatment some swelling will be visible. Sometimes, there is some redness or even bruising. Bruising usually resolves in 2-3 weeks, but most people don't have any. About 10-15% tightening is seen and felt immediately after the treatment. Tightening continues to improve reaching around 40% tighter at 4 months post procedure. The effects of skin tightening appear to be long lasting
Patients who have loose skin of the body, breast or face and neck can be good candidates. It can give approximately 40% skin tightening and is minimally invasive - only a small needle puncture is made in the skin. BodyTite is well suited for people who are not looking for surgery and want minimal down time and recovery. We invite you to schedule a complimentary consultation with Dr. Gray to find out if BodyTite skin tightening is right for you.
With the BodyTite procedure, there is an initial visible 10-15% tightening of the skin. The skin continues to shrink up to approximately 40%. The skin continues to tighten for approximately 16 months post procedure. After this, the skin will reach its maximum tightening and then age normally and gradually.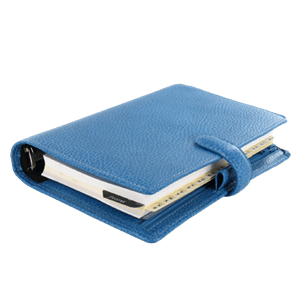 Plan Your Procedure
Average Cost

$3,000

-

$15,000

Recovery Time

1 Week

Average Procedure Time

2-8 hours

Post-op Follow-up

4 Months
Contact Us
The FDA cleared ThermiRF in November 2013 for general surgical applications in soft-tissues; it had previously been cleared by the FDA solely for treating nerves. ThermiRF uses controlled radio frequency, or "RF", which merely increases the temperature under the skin where it is applied. The unique characteristic of Thermi is that it has multiple uses. Depending on the temperature, depth, and area in which the probe is being inserted under the skin, it can tighten skin and tissue, melt fat, or permanently relax frown lines just like BOTOX®.