ThermiRF is one of the latest technologies in minimally invasive cosmetic procedures using radiofrequency to raise the temperature where applied. This rise in temperature penetrates deep into the skin to stimulate collagen, elastin, and even melt fat for smoother, tighter, more youthful-looking skin. Patients today are seeking less invasive solutions to reduce wrinkles, tighten skin, and melt fat with great results and little downtime. ThermiAesthetics has satisfied the current demand for a fresh, youthful look without surgery by developing a micro-invasive skin tightening and fat melting procedure performed under local anesthesia.
Dr. Leonard Gray, F.A.C.S., of Bay Area Plastic Surgery, was the first board-certified plastic surgeon in Northern California to have ThermiRF. He is also an active member of the Clinical Advisory Council for ThermiAesthetics. Dr. Gray is confident that this is the answer for patients who want the "in-between" procedure— not quite surgery, yet producing much better results than noninvasive procedures.
The minimally invasive skin-tightening technique is very popular among Dr. Gray's patients. Commonly treated areas to tighten loose skin include:
Face and jowls
Neck
Brow
Upper arms
Knees
Abdomen
During your Thermi treatment, Dr. Gray will numb the area with local anesthetic and insert the Thermi probe through an incision about the size of the tip of a pen. The probe heats the collagen connective bands in the sub-dermal area, which results in immediate tightening of the skin and surrounding tissues. The thermal effects causes continual skin-tightening for several months. Because of the tiny incision, stitches are not used and scars are virtually non-existent after healing. The full results of your ThermiTight treatment are visible at about 4 months post-procedure.
Reviews
"I had a procedure done over 13 years ago. I still feel and look great! He is sensitive professional and knows what he's doing. Will go back and refer him to as many people as I know."
- J.F. /
Google /
May 05, 2018
"I'm extremely happy with my BA result. All I wanted was natural looking breasts. I was 34 b deflated before BA. I'm now 34 c with natural looking breasts. I had 250cc low profile implants. I tried on different sizes and picked out what I was most comfortable with. Of course Dr. Gray adviced what was best for me based on my breast diameter measurement. Everything was thoroughly discussed in advance with Dr. Gray. No surprises, you know exactly the implants you're getting. My result was amazing!!!! Dr. Gray is the best!!! Dr. Gray also did BA for my sister and friends many years ago. Their breasts are still looking amazing today. The best part is you barely see the scars."
- A.T. /
Google /
Dec 29, 2018
"He's amazing surgeon.. I can wait to do my others stuff thank you ??"
- K.B. /
Google /
Dec 28, 2018
"My BA 250cc Low Profile Silicon Gel Implants - My BA experience with Dr. Gray was amazing!!! My result was better than what I expected. Here is my story. Many years ago Dr. Gray did BA for my friend and sister. Their results were amazing even after many years their breasts still looking nice and the best part is you can hardly see the scars. So when it's my turn for a BA, I read some of the reviews here and it gave me an impression t..."
- P. /
RealSelf /
Dec 26, 2018
"DefenAge is amazing - At age 48, I finally had time for me. The last kid was in college and I wanted to reclaim my youth. I needed a mommy makeover, and a friend recommended Dr. Gray. The breast lift and tummy tuck were a huge step, but I still wanted to go a step further. I had seen ads on TV and in magazines for products reported to immediately remove wrinkles. I asked Dr. Gray if any of them actually worked. His..."
- J. /
RealSelf /
Dec 09, 2018
Previous
Next
RF skin tightening can be uncomfortable for some patients because of the heating sensation. At Bay Area Plastic Surgery, we give our patients an option to take oral pain and anti-anxiety medications during their treatment to increase comfort. Before the heating occurs, Dr. Gray will apply numbing solution to the treated area for optimal comfort.
After the treatment, some redness and swelling will be visible. This will subside after a few weeks. The majority of the swelling will occur in the first week. Tightening sensations may be felt right immediately after the treatment, and will progress as the weeks pass to result in smoother and more supple skin. The effects of skin tightening can be long lasting.
If you have aging or loose skin, need some rejuvenation, yet still want to look like a natural "best version" of yourself, but don't have the time to commit to a surgical procedure, this is the perfect treatment for you. Schedule a complimentary consultation with Dr. Leonard Gray to find out if Thermi will give you the results you are looking for.
The results may be long term since the treatment is not superficially limited and multiplies collagen. The improved skin can last up to 2 years. It is important for the patient to understand before undergoing the procedure that this treatment does not stop the skin's aging. There are cases in which an RF treatment is repeated when the patient or doctor deems it necessary.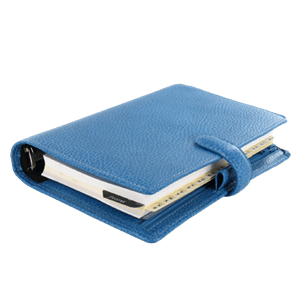 Plan Your Procedure
Average Cost

$3,000

-

$15,000

Recovery Time

1 Week

Average Procedure Time

2-8 hours

Post-op Follow-up

4 Months
Contact Us
The FDA cleared ThermiRF in November 2013 for general surgical applications in soft-tissues; it had previously been cleared by the FDA solely for treating nerves. ThermiRF uses controlled radio frequency, or "RF", which merely increases the temperature under the skin where it is applied. The unique characteristic of Thermi is that it has multiple uses. Depending on the temperature, depth, and area in which the probe is being inserted under the skin, it can tighten skin and tissue, melt fat, or permanently relax frown lines just like BOTOX®.