Breast asymmetry is a common condition among women. It occurs when one breast is larger than the other. In most cases, the size difference between the two breasts may be so subtle that it isn't noticeable to anyone other than the patient. In more severe cases, however, when one breast is a full cup size or more different in size than the other, a corrective breast surgery may be necessary. Depending on the complexity of the case and the aesthetic goals of the patient, a number of procedures may be considered, including breast augmentation, a breast lift, or breast reduction. The goal is to create a symmetrical, natural appearance. Women can have breast asymmetry that is congenital or it can be noticed after previous breast augmentation surgery.
Reviews
"The best I love it. ?? ??? he soo professional"
- M.A. /
Facebook /
Mar 04, 2018
"Complainers please!!!! You want a perfect body? Don't be lazy and first of all exercise. Second, everybody have to take in consideration he is a plastic surgeon not God to make miracles! Thirth, every single body reacts and recover on different ways. So my advised? If you don't want nobody to fucked up your body embrace yourself the way it is and you'll be happier. So stop pointing to the guy who do his best to make you look good..."
- S.D. /
Google /
Feb 18, 2018
"Fantastic - Highly Recommend - So happy!!! My experience with Dr. Gray and staff has been phenomenal - very personable, professional, informative and attentive. I felt like I was in good hands throughout the entire process, and went into my surgery with utmost confidence. It has been approximately two weeks since my procedure, and I am absolutely thrilled with my results. Thank you, Dr. Gray!"
- A. /
RealSelf /
Jan 02, 2018
"50 Shades of Grey - I went in for a breast revision to avoid any future complications. I switched from my 12 year old Saline implants to Silicone. I was very happy with my Saline implants plus there were no visible scars. In 2005 my Doctor was the first to innovative the nipple incision (not to be confused by the periareolar incision). Very pleased with my previous results without any hesitation I knew that Dr...."
- X. /
RealSelf /
Dec 27, 2017
"BEST PLASTIC SURGEON EVER!!!!!! - There are no words that suffice to commend Dr. Gray's unbelievable work - truly impeccable and a work of artistry. I am incredibly hard to please, as I am a complete perfectionist myself. My family always teases me, as I never seem content with anything. I interviewed countless plastic surgeons and spent weeks on end researching doctors on the internet. Even though I am a mother of three..."
- D. /
RealSelf /
Dec 25, 2017
Previous
Next
Asymmetry in Shape & Volume
Almost all women have asymmetry in their breast shape and breast volume. If the asymmetry is very mild, then the same implant can be used on both sides. Some women have a much larger breast on one side, those patients, most often times, need a larger implant on the smaller side to provide balance. Sometimes there are differences in projection. In this case, a flatter breast may need a more projecting implant and a more projecting breast may need a flatter implant. Also, some women have droopiness or ptosis on one side compared to the other. If this is significant, they may need a lift to create a more balanced appearance. In general, every woman in seen as an individual. No two asymmetry cases are the same. We go through a process of problem solving to determine the best way to correct a woman's asymmetry.
Congenital asymmetry can be improved by using implants of a different size and sometimes a different projection. If there is a small difference from side to side, then a small change in volume can be all that is needed. If there is a large difference in size and projection then implants of different projections can be used. For example, a moderate profile implant can be used on one side that is more projecting, and a high profile implant on the other side that is flatter. It is always important to keep the widths of the implants similar so that both sides will look the most symmetric
Asymmetry Following Breast Aug
Asymmetry following breast augmentation can be due to many factors including over settling, not enough settling, incomplete dissection or over dissection, capsular contracture (breast hardness), and others. At the time of the consultation, Dr. Gray takes the time to diagnose the cause of the problem. Since there is no "cookie cutter" solution for asymmetry of the breast, Dr. Gray studies each case in detail to find the very best solution.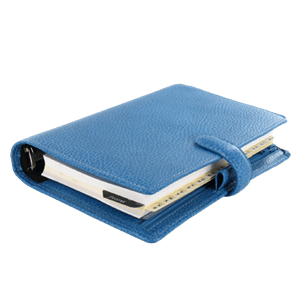 Plan Your Procedure
Procedure Recovery Location

Out-Patient
Contact Us