At Bay Area Plastic Surgery, Dr. Gray and his team are excited about a new advance in non surgical breast lifts. The LazeLift was developed by Dr. Gray in 2012 as a procedure to lift the nipple and shrink the areola. What is special about this technique is that the procedure is scar-less and is performed under local anesthesia. As a leader in his specialty, Dr. Gray recognized the need for a scarless breast-lift. There are many women who experience some degree of breast drooping but do not need a full breast lift. In the past, a Binelli Lift would be adequate for these women, but resulted in a circular scar around the areola.
Using the most advanced laser technology, Dr. Gray devised a way to shrink the skin of the breast as well as the areola resulting in a less droopy and perkier breast. In addition, he found a way to perform this operation without the use of anesthesia or an IV.
For this procedure, you can expect a 1-3 cm nipple elevation immediately after the operation and between 2-6 cm of elevation two months post-operatively. There is no scar and there are no stitches associated with the LazeLift. A snug-fitting sports bra is worn continuously for two months to ensure support post-op. Dr. Gray has found the results of this lift persist and are maintained over time.
Non surgical lift Recovery
Post-operative bruising can be expected but most women find the procedure to be easy and comfortable with a low level of discomfort. Patients have been able to return to work and resume light activity the following day or shortly thereafter.
non surgical breast lift & Aug
This procedure can be performed by itself for women that don't want to increase their breast size. Some patients combine the LazeLift with breast augmentation.
Reviews
"I had a procedure done over 13 years ago. I still feel and look great! He is sensitive professional and knows what he's doing. Will go back and refer him to as many people as I know."
- J.F. /
Google /
May 05, 2018
"I'm extremely happy with my BA result. All I wanted was natural looking breasts. I was 34 b deflated before BA. I'm now 34 c with natural looking breasts. I had 250cc low profile implants. I tried on different sizes and picked out what I was most comfortable with. Of course Dr. Gray adviced what was best for me based on my breast diameter measurement. Everything was thoroughly discussed in advance with Dr. Gray. No surprises, you know exactly the implants you're getting. My result was amazing!!!! Dr. Gray is the best!!! Dr. Gray also did BA for my sister and friends many years ago. Their breasts are still looking amazing today. The best part is you barely see the scars."
- A.T. /
Google /
Dec 29, 2018
"He's amazing surgeon.. I can wait to do my others stuff thank you ??"
- K.B. /
Google /
Dec 28, 2018
"My BA 250cc Low Profile Silicon Gel Implants - My BA experience with Dr. Gray was amazing!!! My result was better than what I expected. Here is my story. Many years ago Dr. Gray did BA for my friend and sister. Their results were amazing even after many years their breasts still looking nice and the best part is you can hardly see the scars. So when it's my turn for a BA, I read some of the reviews here and it gave me an impression t..."
- P. /
RealSelf /
Dec 26, 2018
"DefenAge is amazing - At age 48, I finally had time for me. The last kid was in college and I wanted to reclaim my youth. I needed a mommy makeover, and a friend recommended Dr. Gray. The breast lift and tummy tuck were a huge step, but I still wanted to go a step further. I had seen ads on TV and in magazines for products reported to immediately remove wrinkles. I asked Dr. Gray if any of them actually worked. His..."
- J. /
RealSelf /
Dec 09, 2018
Previous
Next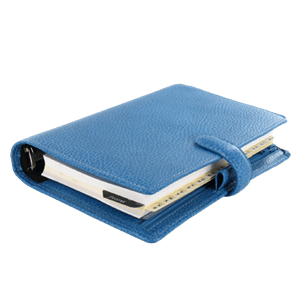 Plan Your Procedure
Average Cost

From

$4,500

Recovery Time

6 Weeks

Average Procedure Time

4 Hours

Post-op Follow-up

3 Months
Contact Us