Peels are a great way to brighten skin, smooth fine lines and texture irregularities, regulate sebum production: reducing acne, stimulate collagen, and boost your home care regime. We offer a wide range of peels to suit your need.
Reviews
"I had a procedure done over 13 years ago. I still feel and look great! He is sensitive professional and knows what he's doing. Will go back and refer him to as many people as I know."
- J.F. /
Google /
May 05, 2018
"I was recommended to Dr. Gray and let me just say...I could not have been happier with my decision to come to him for my breast augmentation. His staff is extremely warm, friendly and knowledgeable. They worked with my busy schedule to fit me in at a time that was most convenient for me. During my visit, the whole staff was attentive to my needs, concerns, and questions. Dr.Gary is an amazing doctor. He broke everything down for me step by step as far as all my decisions from implants, to incision, and complications I should be aware of. After my pre-op appointment I was not 100% on my size and his staff made time for me to do a second resizing the day before my surgery. I ended up choosing 505 CC with a high profile. I feel extremely confident in my decision and am so happy with my results! I am already getting compliments on his work!I HIGHLY recommend Dr. Leonard Gray and his staff to anyone that is looking for amazing plastic surgery and staff in the Bay Area."
- L.C. /
Google /
May 17, 2019
"Always a warm and efficient experience in Dr Gray's hands. He is a detailed perfectionist and an artist in his work. Everyone he chooses to surround himself with in his well rounded team is kind, efficiently skilled and genuine. I always feel safe and confident in their hands. I am so happy to have found Bay Area Plastic Surgery Center. Doesn't get better than this!"
- K.K. /
Google /
May 16, 2019
"I have seen this man's work over the last 20 years. I grew up in the beauty industry. My mother did areola rejuvenation for breast augmentation and mastectomy survivors. The exquisite work of Dr. Gray is a CUT above the rest. I have had several personal experiences with him as well and was always let with beyond beautiful results. Besides being a leader in his artistry, hes a caring professional medical professional!The women in his office go above their responsibilities to ensure the best possible communication, understanding and experience."
- M.S. /
Google /
Apr 16, 2019
"Just had a another wonderful surgery experience with this doctor and his incredible staff. Trusting that a whole team of experts has your best interest in mind at all times is ONLY the way medicine should be practiced and administered in my opinion.  Thank you so very much to all at Bay Area Plastic Surgery Center. You guys exceeded me, and my family's expectations! Extremely grateful."
- M.S. /
Yelp /
Apr 04, 2019
Previous
Next
This is a very light peel that is usually added on after a facial followed by a mask.
No downtime
Great for all skin types
Helps remove germs dead cells and toxins
Skin appears smoother and more toned
Not painful even on sensitive skin
SkinMedica Illuminize Peel
Gentle blend of Salicylic, Mandelic, Malic, and Phytic Acids with other ingredients
Little to no down time
Best for mild skin imperfections
Can be used right before an event for glowing skin (most skin types)
Peel is self neutralizing for a quick lunch time peel
Hours after just 1 peel you will notice freshening and brightening of the skin
Peel can be repeated every 2 weeks
Perfect Peel & Perfect Peel +
Medium depth TCA peel with Glutathion (the ultimate antioxidant)
3 to 7 days of downtime
Results are best if skin has been prepped a month before with a good home care regime
Peel can be customized to address individual imperfections
Improves acne, acne scarring, melasma, reduce pore size, and soften fine lines
Stimulates collagen to help prevent wrinkles
Peel can be reapplied every 4-6 weeks for a series of three
Salicylic Acid (BHA) based peel for superficial peeling
Little to no downtime
Good for a wide range of skin types
Beautiful results after 1 application, even more, radiant skin after 3 peels
Good for mild to moderate photodamage
Improves acne and acne scarring
Tightens and brightens
Can be reapplied every 2–4 weeks for a series of 4-6 peels
During/After the Procedure
The chemical application for a peel follows similar steps. The only difference will be the type of acid solution used, the amount applied, and the period of time that it is left on the skin. Once the chemical reaches the target skin layers, a neutralizer will be applied to immediately stop the effects of the acid. Downtime depends on what kind of peel is done. There is no downtime for mild peels but for deep peels, patient will be in a healing process up to 14 days. After the treatment, it is important that the patient allow the peeling process to occur naturally and do not assist in peeling or pulling at the skin. It is also extremely important to avoid sun exposure for a period of time after the treatment.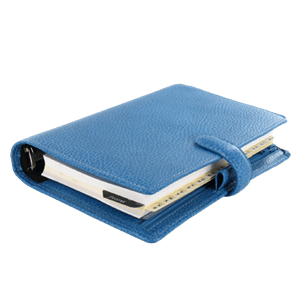 Plan Your Procedure
Average Cost

$150

-

$300

Recovery Time

2 weeks

Average Procedure Time

1 hour

Post-op Follow-up

2 Weeks
Contact Us
Depending on the peel used, there may be some general discomfort. With the lighter peels, patients will feel some stinging but it goes away quickly with the use of a handheld fan. The peeling process itself does not cause any pain. Medium and deep peels are more painful, and thus skin medications and antibiotics may be used to assist with any discomfort.
Dermabrasion is a facial rejuvenation procedure that treats surface irregularities, giving the skin a softer appearance. Dermabrasion works in many ways similar to a chemical peel. The difference, is that dermabrasion use surgical tools (a rotating brush or shaving instrument) to remove the top layer of skin through a surgical scraping process. A chemical peel uses a caustic solution that is rubbed into the skin. Both techniques result in a brighter, smoother complexion.
There are many skin treatments to consider depending on the patient's aesthetic goals and skin condition. Chemical peels promote new skin regeneration and is best to treat skin irregularities. For facial conditions in which wrinkles are significant, a BOTOX or injectable filler may be a better option. There are also a number of laser treatments to consider as well.
Related Procedures