Peels are a great way to brighten skin, smooth fine lines and texture irregularities, regulate sebum production: reducing acne, stimulate collagen, and boost your home care regime. We offer a wide range of peels to suit your need.
Reviews
"Fantastic - Highly Recommend - So happy!!! My experience with Dr. Gray and staff has been phenomenal - very personable, professional, informative and attentive. I felt like I was in good hands throughout the entire process, and went into my surgery with utmost confidence. It has been approximately two weeks since my procedure, and I am absolutely thrilled with my results. Thank you, Dr. Gray!"
- A. /
RealSelf /
Jan 02, 2018
"50 Shades of Grey - I went in for a breast revision to avoid any future complications. I switched from my 12 year old Saline implants to Silicone. I was very happy with my Saline implants plus there were no visible scars. In 2005 my Doctor was the first to innovative the nipple incision (not to be confused by the periareolar incision). Very pleased with my previous results without any hesitation I knew that Dr...."
- X. /
RealSelf /
Dec 27, 2017
"BEST PLASTIC SURGEON EVER!!!!!! - There are no words that suffice to commend Dr. Gray's unbelievable work - truly impeccable and a work of artistry. I am incredibly hard to please, as I am a complete perfectionist myself. My family always teases me, as I never seem content with anything. I interviewed countless plastic surgeons and spent weeks on end researching doctors on the internet. Even though I am a mother of three..."
- D. /
RealSelf /
Dec 25, 2017
"I would give 10stars if i could! Had my first set of implants about 10years ago that were utterly amazing by him. Always had comments how natural they were and best job anyone had seen. Fast forward, time to change and upgrade the girls. They are even more amazing than the first set. Went for the gummy bears high profile. So beautiful in everyway! Dr Gray knows what he is doing. I told him exactly what i Wanted in regards to size and cleavage and he made it happen!! I wanted to wait to write this review till i was a few months out and everything settled. I am not a big yelper but MUST give credit where it is due. My experience this go round was nothing short of stellar. I had breast aug and labiaplasty and everything looks amazing! I felt and feel so comfortable and confident in this man. Also i must share that I had a major medical emergency thru my healing process that had nothing to do with dr. Gray or plastic surgery. Was a female issue, that left me in critical condition. Had I not followed Dr Grays advise at a follow up and got directly to my ob/gyn it would have ended badly. I ended up in emergency surgery wich solved the issue that would have ended in devastation had i not gone to emergency on Dr Gs advice. I also wold like to mention, when i got the news i had to have emergency surgery i called Karen at the front desk, cuz no one knew of my private situation but Dr Grays office. I am BEYOND GREATFUL for the professionalism of this woman. I felt like i had a best friend who was a 911 operator on the phone. I was hysterical and she calmed me down as i drove myself to emergency surgery. It was one of the scariest experiences of my life, no family knew as i kept it private and she was like a guardian angel. Also Cherrise is like a breath of fresh air! Helped me with so much during this process and has such good energy and i know her word is GOLD! Anything i asked advice on was always on the money! Also Lalanya who i rmbr from 10 years ago is frgn awesome! i called panicking once about questions from healing and she soothed everything and everything she said was true.Shes been in the scene for a long time and KNOWS HER STUFF! STAFF IS BEYOND EXCEPTIONAL! energy is amazing. Dr Gray is IT in my eyes. He also is A MAGICIAN with ingectables! no one ever has been so thuro with botox or cheek fillers. and my lips! ARE GORGOUS! had disastorous results with lips and botox and this man lays you down like he is doing surgery for your ingectables and gets it perfect! He is a master at his craft. i will not go anywhere else for ingectables. Breasts and labiaplasty are GORGOUS! Thank you Dr Gray. YOU ALL ARE A GOD SEND! p.s. i feel Dr G is more than authentic. He spent so much time with me after my emergency surgery and i truly feel he cares. He was looking me in the eye and we had a long discussion, his concern was more than genuine .Also he overcame my fear with injectables so patient and he KNEW exactly what i wanted and delivered, this place will always hold a special place in my heart! THANK YOU! THIS MAN IS ON POINT!!!!"
- K.B. /
Yelp /
Dec 11, 2017
"I would give 10stars if i could! Had my first set of implants about 10years ago that were utterly amazing by him. Always had comments how natural they were and best job anyone had seen. Fast..."
- K.B. /
Yahoo /
Dec 11, 2017
Previous
Next
This is a very light peel that is usually added on after a facial followed by a mask.
No downtime
Great for all skin types
Helps remove germs dead cells and toxins
Skin appears smoother and more toned
Not painful even on sensitive skin
SkinMedica Illuminize Peel
Gentle blend of Salicylic, Mandelic, Malic, and Phytic Acids with other ingredients
Little to no down time
Best for mild skin imperfections
Can be used right before an event for glowing skin (most skin types)
Peel is self neutralizing for a quick lunch time peel
Hours after just 1 peel you will notice freshening and brightening of the skin
Peel can be repeated every 2 weeks
Perfect Peel & Perfect Peel +
Medium depth TCA peel with Glutathion (the ultimate antioxidant)
3 to 7 days of downtime
Results are best if skin has been prepped a month before with a good home care regime
Peel can be customized to address individual imperfections
Improves acne, acne scarring, melasma, reduce pore size, and soften fine lines
Stimulates collagen to help prevent wrinkles
Peel can be reapplied every 4-6 weeks for a series of three
Salicylic Acid (BHA) based peel for superficial peeling
Little to no downtime
Good for a wide range of skin types
Beautiful results after 1 application, even more, radiant skin after 3 peels
Good for mild to moderate photodamage
Improves acne and acne scarring
Tightens and brightens
Can be reapplied every 2–4 weeks for a series of 4-6 peels
During/After the Procedure
The chemical application for a peel follows similar steps. The only difference will be the type of acid solution used, the amount applied, and the period of time that it is left on the skin. Once the chemical reaches the target skin layers, a neutralizer will be applied to immediately stop the effects of the acid. Downtime depends on what kind of peel is done. There is no downtime for mild peels but for deep peels, patient will be in a healing process up to 14 days. After the treatment, it is important that the patient allow the peeling process to occur naturally and do not assist in peeling or pulling at the skin. It is also extremely important to avoid sun exposure for a period of time after the treatment.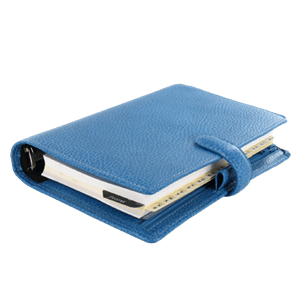 Plan Your Procedure
Average Cost

$150

-

$300

Recovery Time

2 weeks

Average Procedure Time

1 hour

Post-op Follow-up

2 Weeks
Contact Us
Depending on the peel used, there may be some general discomfort. With the lighter peels, patients will feel some stinging but it goes away quickly with the use of a handheld fan. The peeling process itself does not cause any pain. Medium and deep peels are more painful, and thus skin medications and antibiotics may be used to assist with any discomfort.
Dermabrasion is a facial rejuvenation procedure that treats surface irregularities, giving the skin a softer appearance. Dermabrasion works in many ways similar to a chemical peel. The difference, is that dermabrasion use surgical tools (a rotating brush or shaving instrument) to remove the top layer of skin through a surgical scraping process. A chemical peel uses a caustic solution that is rubbed into the skin. Both techniques result in a brighter, smoother complexion.
There are many skin treatments to consider depending on the patient's aesthetic goals and skin condition. Chemical peels promote new skin regeneration and is best to treat skin irregularities. For facial conditions in which wrinkles are significant, a BOTOX or injectable filler may be a better option. There are also a number of laser treatments to consider as well.
Related Procedures