SmoothShapes is a noninvasive procedure offered by San Francisco, CA board-certified cosmetic surgeon, Dr. Leonard Gray. The treatment helps eliminate cellulite, and assists in achieving visible improvement in body shape and skin tone. The treatment utilizes suction and low-level laser energy to massage the tissue, helping move fluid through the lymphatic system, and smooth the appearance of dimples in the skin. It is the perfect treatment for post-op liposuction patients, as well as anyone looking to smooth the thighs, abdomen, or buttocks. The treatment plan consists of 8 sessions, twice a week, for four weeks for beautiful, flawless results.
Through the use of photomology, SmoothShapes uses a combination of laser and light wavelengths to specifically target cellulite. The treatment area will be properly prepped. The 650 NM wavelength will penetrate the fat cell membrane and make it permeable and more accommodating to be effectively removed. Then, the 915 NM wavelength will penetrate deep into the tissue to elevate the temperature, which will liquefy the fat to move it out of the fat cell. Rollers will massage the area and will be combined with suction to move the fat into the lymphatic system to allow the fat to be eliminated from the body. The entire procedure takes around 20 minutes.
After the procedure, a patient will experience no downtime. There might be a slight soreness that should subside within a few hours. No pain medications should be needed. Patients might notice a slight improvement in the treatment area immediately, but full results should be achieved after 8 sessions. Improved skin should be tighter and smoother as a result.
Reviews
"The best I love it. ?? ??? he soo professional"
- M.A. /
Facebook /
Mar 04, 2018
"Complainers please!!!! You want a perfect body? Don't be lazy and first of all exercise. Second, everybody have to take in consideration he is a plastic surgeon not God to make miracles! Thirth, every single body reacts and recover on different ways. So my advised? If you don't want nobody to fucked up your body embrace yourself the way it is and you'll be happier. So stop pointing to the guy who do his best to make you look good..."
- S.D. /
Google /
Feb 18, 2018
"Fantastic - Highly Recommend - So happy!!! My experience with Dr. Gray and staff has been phenomenal - very personable, professional, informative and attentive. I felt like I was in good hands throughout the entire process, and went into my surgery with utmost confidence. It has been approximately two weeks since my procedure, and I am absolutely thrilled with my results. Thank you, Dr. Gray!"
- A. /
RealSelf /
Jan 02, 2018
"50 Shades of Grey - I went in for a breast revision to avoid any future complications. I switched from my 12 year old Saline implants to Silicone. I was very happy with my Saline implants plus there were no visible scars. In 2005 my Doctor was the first to innovative the nipple incision (not to be confused by the periareolar incision). Very pleased with my previous results without any hesitation I knew that Dr...."
- X. /
RealSelf /
Dec 27, 2017
"BEST PLASTIC SURGEON EVER!!!!!! - There are no words that suffice to commend Dr. Gray's unbelievable work - truly impeccable and a work of artistry. I am incredibly hard to please, as I am a complete perfectionist myself. My family always teases me, as I never seem content with anything. I interviewed countless plastic surgeons and spent weeks on end researching doctors on the internet. Even though I am a mother of three..."
- D. /
RealSelf /
Dec 25, 2017
Previous
Next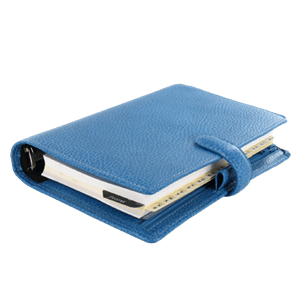 Plan Your Procedure
Average Cost

$500

-

$5,500

Recovery Time

None

Average Procedure Time

1-2 Hours

Post-op Follow-up

12 Weeks
Contact Us
SmoothShapes can be used virtually anywhere on the body to reduce cellulite. The treatment is most commonly used on the abdomen, hips, buttocks, and thighs.
Since SmoothShapes is noninvasive with no needles or incisions, the procedure should be virtually painless. Most patients experience a warm sensation from the laser, and pressure from the massage. The sensations are comparable to a deep tissue massage. Patients might experience slight soreness afterward that should subside soon afterward.
Most patients will need 8 treatments to produce optimal results, which are normally performed twice per week.
Related Procedures