San Francisco board-certified cosmetic surgeon, Dr. Leonard Gray, is happy to offer the latest in vaginal tightening— without surgery! ThermiVa is a noninvasive vaginal rejuvenation treatment that tightens the labia as well as the vaginal canal. ThermiVa not only improves the aesthetic appearance, but patients experience improved sexual satisfaction for themselves and their partners. It can even help with urinary incontinence as well as lack of lubrication that many women experience after having children or with aging.
Treatments are done in the office, last about 20 – 30 minutes, and are painless. Women will expect to feel a warming sensation from the small hand piece during their treatment, similar to the feeling of a warm stone massage. There is no downtime associated with this procedure so women can return to regular activities immediately! Treatments are packaged in a series of 3, typically spaced a month apart. Some women experience immediate tightening, but full results are typically seen about a month after the series of treatments.
Reviews
"Fantastic - Highly Recommend - So happy!!! My experience with Dr. Gray and staff has been phenomenal - very personable, professional, informative and attentive. I felt like I was in good hands throughout the entire process, and went into my surgery with utmost confidence. It has been approximately two weeks since my procedure, and I am absolutely thrilled with my results. Thank you, Dr. Gray!"
- A. /
RealSelf /
Jan 02, 2018
"50 Shades of Grey - I went in for a breast revision to avoid any future complications. I switched from my 12 year old Saline implants to Silicone. I was very happy with my Saline implants plus there were no visible scars. In 2005 my Doctor was the first to innovative the nipple incision (not to be confused by the periareolar incision). Very pleased with my previous results without any hesitation I knew that Dr...."
- X. /
RealSelf /
Dec 27, 2017
"BEST PLASTIC SURGEON EVER!!!!!! - There are no words that suffice to commend Dr. Gray's unbelievable work - truly impeccable and a work of artistry. I am incredibly hard to please, as I am a complete perfectionist myself. My family always teases me, as I never seem content with anything. I interviewed countless plastic surgeons and spent weeks on end researching doctors on the internet. Even though I am a mother of three..."
- D. /
RealSelf /
Dec 25, 2017
"I would give 10stars if i could! Had my first set of implants about 10years ago that were utterly amazing by him. Always had comments how natural they were and best job anyone had seen. Fast forward, time to change and upgrade the girls. They are even more amazing than the first set. Went for the gummy bears high profile. So beautiful in everyway! Dr Gray knows what he is doing. I told him exactly what i Wanted in regards to size and cleavage and he made it happen!! I wanted to wait to write this review till i was a few months out and everything settled. I am not a big yelper but MUST give credit where it is due. My experience this go round was nothing short of stellar. I had breast aug and labiaplasty and everything looks amazing! I felt and feel so comfortable and confident in this man. Also i must share that I had a major medical emergency thru my healing process that had nothing to do with dr. Gray or plastic surgery. Was a female issue, that left me in critical condition. Had I not followed Dr Grays advise at a follow up and got directly to my ob/gyn it would have ended badly. I ended up in emergency surgery wich solved the issue that would have ended in devastation had i not gone to emergency on Dr Gs advice. I also wold like to mention, when i got the news i had to have emergency surgery i called Karen at the front desk, cuz no one knew of my private situation but Dr Grays office. I am BEYOND GREATFUL for the professionalism of this woman. I felt like i had a best friend who was a 911 operator on the phone. I was hysterical and she calmed me down as i drove myself to emergency surgery. It was one of the scariest experiences of my life, no family knew as i kept it private and she was like a guardian angel. Also Cherrise is like a breath of fresh air! Helped me with so much during this process and has such good energy and i know her word is GOLD! Anything i asked advice on was always on the money! Also Lalanya who i rmbr from 10 years ago is frgn awesome! i called panicking once about questions from healing and she soothed everything and everything she said was true.Shes been in the scene for a long time and KNOWS HER STUFF! STAFF IS BEYOND EXCEPTIONAL! energy is amazing. Dr Gray is IT in my eyes. He also is A MAGICIAN with ingectables! no one ever has been so thuro with botox or cheek fillers. and my lips! ARE GORGOUS! had disastorous results with lips and botox and this man lays you down like he is doing surgery for your ingectables and gets it perfect! He is a master at his craft. i will not go anywhere else for ingectables. Breasts and labiaplasty are GORGOUS! Thank you Dr Gray. YOU ALL ARE A GOD SEND! p.s. i feel Dr G is more than authentic. He spent so much time with me after my emergency surgery and i truly feel he cares. He was looking me in the eye and we had a long discussion, his concern was more than genuine .Also he overcame my fear with injectables so patient and he KNEW exactly what i wanted and delivered, this place will always hold a special place in my heart! THANK YOU! THIS MAN IS ON POINT!!!!"
- K.B. /
Yelp /
Dec 11, 2017
"I would give 10stars if i could! Had my first set of implants about 10years ago that were utterly amazing by him. Always had comments how natural they were and best job anyone had seen. Fast..."
- K.B. /
Yahoo /
Dec 11, 2017
Previous
Next
The treatment wand has a built-in thermometer, which relays the skin temperature to the computer for automatic adjustments to the right level of heat without risking burns. The ThermiVa wand will be passed over the exterior of the vagina and if the internal tissue needs to be treated, the wand will be shallowly inserted into the vagina. After the procedure, patients can resume their normal activities, but should avoid sexual activity for at least 24 hours.
Patients may see some improvement after their treatment, but most patients will need about 3 treatments over a 3-month period to get their best results. After the final treatment, the final results should be noticeable in about 2 weeks. Results typically last for 1 year and then touch-up treatments should be scheduled by the patient to maintain their results.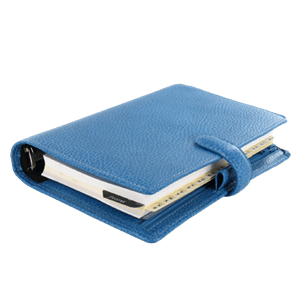 Plan Your Procedure
Average Cost

From

$3,000

Recovery Time

None

Average Procedure Time

30 Minutes Per Treatment

Post-op Follow-up

12 Weeks
Contact Us
The ThermiRF Skin Tightening System is a base system for radio frequency treatments that uses applications for specific areas, like the ThermiVa for vaginal rejuvenation. The ThermiTight, ThermiSmooth Body, and ThermiSmooth Face are other applications for noninvasive and minimally invasive skin tightening treatments of the face and body.
The ThermiVa application is best for women who have mild to moderate skin laxity in the vaginal area and who want to avoid the discomfort and downtime of a surgical vaginal lift. A labiaplasty is a surgical removal of the excess skin in the vaginal area for women with more severe skin looseness. ThermiVa is also better for women who are unsure about having more children since it is less expensive, less time consuming, and requires no recovery period.
In order to get longer lasting results, patients are encouraged to wait until they are no longer planning any more children. The ThermiVa treatment will not affect future pregnancies or prevent a vaginal childbirth, but patients will need to wait 2 – 3 months after giving birth to start ThermiVa treatments.
Related Procedures