Ultherapy is the best noninvasive facial skin tightening treatment currently available in the U.S.A. Board-certified cosmetic surgeon, Dr. Leonard Gray, was the first doctor in the San Francisco Bay Area and Northern California to offer this cosmetic technology. Since early 2010, he has used ultherapy to treat hundreds of patients. Ultherapy uses focused ultrasound energy to jumpstart your body's natural response to re-build collagen and tighten skin. The ultrasound energy bypasses the surface of the skin to stimulate collagen growth at 3 different deeper layers of tissue. This energy boosts the regenerative process, resulting in a tighter skin and a more youthful appearance.
Areas ultherapy can treat:
Brow
Upper face
Lower face
Full neck
Full Face
Full Face and Neck
Around the Lips
Décolletage (chest)
Ultherapy is an outpatient procedure that may be performed with topical anesthesia to ease mild warming and prickling sensations. It can be done in a doctor's clinic, and doesn't last longer than 30 minutes. Before your treatment, Dr. Gray can administer a local anesthetic to avoid discomfort during your treatment. Most practices use a topical numbing cream, but because Ultherapy's energy is focused under the skin, Dr. Gray found that using a local anesthetic was much more comfortable for our patients. A hand piece is guided around the areas to be treated as ultrasound waves are emitted. These trigger collagen development, which will gradually result in healthier skin. There will be no pain, and discomfort is limited compared to other laser treatments. In some cases, several treatments may be required for optimal results.
Reviews
"I had a procedure done over 13 years ago. I still feel and look great! He is sensitive professional and knows what he's doing. Will go back and refer him to as many people as I know."
- J.F. /
Google /
May 05, 2018
"I was recommended to Dr. Gray and let me just say...I could not have been happier with my decision to come to him for my breast augmentation. His staff is extremely warm, friendly and knowledgeable. They worked with my busy schedule to fit me in at a time that was most convenient for me. During my visit, the whole staff was attentive to my needs, concerns, and questions. Dr.Gary is an amazing doctor. He broke everything down for me step by step as far as all my decisions from implants, to incision, and complications I should be aware of. After my pre-op appointment I was not 100% on my size and his staff made time for me to do a second resizing the day before my surgery. I ended up choosing 505 CC with a high profile. I feel extremely confident in my decision and am so happy with my results! I am already getting compliments on his work!I HIGHLY recommend Dr. Leonard Gray and his staff to anyone that is looking for amazing plastic surgery and staff in the Bay Area."
- L.C. /
Google /
May 17, 2019
"Always a warm and efficient experience in Dr Gray's hands. He is a detailed perfectionist and an artist in his work. Everyone he chooses to surround himself with in his well rounded team is kind, efficiently skilled and genuine. I always feel safe and confident in their hands. I am so happy to have found Bay Area Plastic Surgery Center. Doesn't get better than this!"
- K.K. /
Google /
May 16, 2019
"I have seen this man's work over the last 20 years. I grew up in the beauty industry. My mother did areola rejuvenation for breast augmentation and mastectomy survivors. The exquisite work of Dr. Gray is a CUT above the rest. I have had several personal experiences with him as well and was always let with beyond beautiful results. Besides being a leader in his artistry, hes a caring professional medical professional!The women in his office go above their responsibilities to ensure the best possible communication, understanding and experience."
- M.S. /
Google /
Apr 16, 2019
"Just had a another wonderful surgery experience with this doctor and his incredible staff. Trusting that a whole team of experts has your best interest in mind at all times is ONLY the way medicine should be practiced and administered in my opinion.  Thank you so very much to all at Bay Area Plastic Surgery Center. You guys exceeded me, and my family's expectations! Extremely grateful."
- M.S. /
Yelp /
Apr 04, 2019
Previous
Next
There is a noticeable improvement with the skin's appearance right after treatment. The actual results will be gradual as collagen multiplies, enhancing the skin structure. Optimal results are evident around the third month. There may be slight redness or swelling after treatment which subsides after a few hours. The patient will experience no downtime, and will be able to go back to normal activities immediately. It is important to set realistic expectations with this approach as it cannot produce the same results as a surgical procedure.
Individuals who are averse to surgical cosmetic procedures can benefit the most with Ultherapy. The results will be gradual, but the quality of improvement is significant as the healing starts within the skin. It is the perfect treatment for those who still have a good skin tone but begin to see signs of skin laxity. Most commonly, those who are aged 30 to 40 seek this treatment to slow down aging effects.
Immediate improvement can be readily seen right after treatment; however, optimal results become more noticeable after a few months. The treatment is safe to be repeated especially after 1 year as the positive effects subside.
The number of sessions depends on the patient's skin condition and aesthetic goals. Most patients who still have a good skin tone can have significant results with a single treatment. For those who show more symptoms of skin aging, several treatments may be needed to produce the wanted results.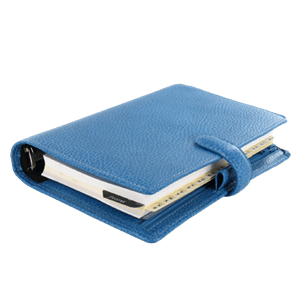 Plan Your Procedure
Procedure Recovery Location

Out-Patient
Contact Us
Related Procedures