The labiaplasty procedure is performed for women who have redundant, or overly large, labia minora (vaginal lips). These women often complain of their labia getting caught in their underwear and clothes and can experience discomfort during sexual intercourse. With the operation, San Francisco, CA board-certified cosmetic surgeon, Dr. Leonard Gray, removes the excess labia skin and tissue, leaving a remnant that appears like a short labia minora. Attention is taken so that the edge of the labia appears natural and that sensation is normal. Discomfort, painful intercourse, and the catching of the labia in clothes are resolved through this surgery.
Women who are considering labiaplasty should consult with a qualified cosmetic surgeon. In the past, before surgeons improved this procedure, the approach was to remove the excess tissue and skin deformity using an amputation method. Today, skilled surgeons use aesthetic reshaping techniques so that the labia are not only reduced in size, but also the nerves are protected in the process so that sexual feeling is not compromised. A surgeon with experience will preserve the natural color and contour and create a result that looks visually appealing with minimal to no scarring.
Labiaplasty Surgical Process
The most common approach surgeons take to perform labiaplasty is to use a device known as Iris Scissors. This fine, advanced surgical tool allows the surgeon to reshape the inner folds of the labia. In the process, a clean "V" shaped wedge is made to the vaginal lips, and is removed to reduce the size. The surgeon will carefully work to reshape and reconstruct the lips so that they meet the patient's aesthetic goals. Dissolvable sutures are used to close the incision. Another approach is to use a laser treatment to reduce the labia. This is effective for some patients, but is only recommended in cases where the skin defect is minimal.
Labiaplasty Reviews
"I would give 10stars if i could! Had my first set of implants about 10years ago that were utterly amazing by him. Always had comments how natural they were and best job anyone had seen. Fast forward, time to change and upgrade the girls. They are even more amazing than the first set. Went for the gummy bears high profile. So beautiful in everyway! Dr Gray knows what he is doing. I told him exactly what i Wanted in regards to size and cleavage and he made it happen!! I wanted to wait to write this review till i was a few months out and everything settled. I am not a big yelper but MUST give credit where it is due. My experience this go round was nothing short of stellar. I had breast aug and labiaplasty and everything looks amazing! I felt and feel so comfortable and confident in this man. Also i must share that I had a major medical emergency thru my healing process that had nothing to do with dr. Gray or plastic surgery. Was a female issue, that left me in critical condition. Had I not followed Dr Grays advise at a follow up and got directly to my ob/gyn it would have ended badly. I ended up in emergency surgery wich solved the issue that would have ended in devastation had i not gone to emergency on Dr Gs advice. I also wold like to mention, when i got the news i had to have emergency surgery i called Karen at the front desk, cuz no one knew of my private situation but Dr Grays office. I am BEYOND GREATFUL for the professionalism of this woman. I felt like i had a best friend who was a 911 operator on the phone. I was hysterical and she calmed me down as i drove myself to emergency surgery. It was one of the scariest experiences of my life, no family knew as i kept it private and she was like a guardian angel. Also Cherrise is like a breath of fresh air! Helped me with so much during this process and has such good energy and i know her word is GOLD! Anything i asked advice on was always on the money! Also Lalanya who i rmbr from 10 years ago is frgn awesome! i called panicking once about questions from healing and she soothed everything and everything she said was true.Shes been in the scene for a long time and KNOWS HER STUFF! STAFF IS BEYOND EXCEPTIONAL! energy is amazing. Dr Gray is IT in my eyes. He also is A MAGICIAN with ingectables! no one ever has been so thuro with botox or cheek fillers. and my lips! ARE GORGOUS! had disastorous results with lips and botox and this man lays you down like he is doing surgery for your ingectables and gets it perfect! He is a master at his craft. i will not go anywhere else for ingectables. Breasts and labiaplasty are GORGOUS! Thank you Dr Gray. YOU ALL ARE A GOD SEND! p.s. i feel Dr G is more than authentic. He spent so much time with me after my emergency surgery and i truly feel he cares. He was looking me in the eye and we had a long discussion, his concern was more than genuine .Also he overcame my fear with injectables so patient and he KNEW exactly what i wanted and delivered, this place will always hold a special place in my heart! THANK YOU! THIS MAN IS ON POINT!!!!"
- K.B. /
Yelp /
Dec 11, 2017
Previous
Next
Labiaplasty typically takes between 1 – 2 hours to complete, depending on how complex the surgical case is. It is performed under general anesthesia at an accredited surgical facility and does not require an overnight stay. Women who undergo labia rejuvenation will need to avoid any activity that may cause swelling and bleeding, such as exercise, sexual activity, douching, and the use of tampons. These activities can be resumed slowly around 4 – 6 weeks post-op. Women find that the results of this procedure look so natural that their self-confidence and self-image are improved drastically.
OBGYN or Cosmetic Surgeon?
When researching the aesthetic surgery market, most patients will find that a large majority of cosmetic surgeons offer labiaplasty. While many OBGYNs are capable of performing labia rejuvenation, the procedure is most often considered cosmetic. An OBGYN will be able to surgically remove any excess that exists within the labia; however, a cosmetic surgeon will consider the aesthetics as well. This ensures that scarring is minimal, and that color, contour and symmetry looks and feels natural.
Does it Cause Insensitivity?
As with any surgery, there may be numbness in the vaginal area after the procedure is completed. This is temporary as the skin and vaginal lips heal. In regards to sensitivity, it is important to understand that labia rejuvenation affects, for the most part, the vaginal lips only. Sensitivity is served by the clitoris. A skilled cosmetic surgeon that specializes in labiaplasty will work around this area so that a loss of sensitivity does not occur.
Does it Affect Intercourse?
Labiaplasty, when performed by a skilled surgeon, will only improve sexual intercourse. In many cases, this is because the excess skin and tissue that may have gotten in the way during sex before will now be removed. The clitoral region will be protected and the sensory nerves preserved so that sexual intercourse is not impacted in a negative way.
Before or After Pregnancy?
In most cases, it is recommended that women wait to have labia rejuvenation until after all pregnancies are complete. However, if having enlarged labia is bothersome and causes physical symptoms and emotional hardship, then this surgery can most definitely be performed before a planned pregnancy. If the results of the surgery are compromised due to a post-surgical pregnancy, a second surgery can be discussed.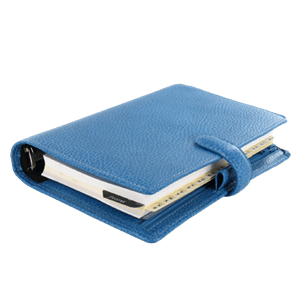 Plan Your Procedure
Average Cost

$5,000

-

$7,000

Recovery Time

3-5 days

Average Procedure Time

2 Hours

Post-op Follow-up

4 Months

Procedure Recovery Location

Out-Patient
Contact Us
Related Procedures