The mommy makeover is actually a combination of 2 and sometimes 3 procedures designed to transform and rejuvenate a woman's body. Some moms have lost breast volume with pregnancy and breast-feeding, and in addition have loose tummy skin, stretch marks, and bulging. They can also have some fat in the tummy and hips that they can't be shed with diet and exercise. If the woman wants to repair these conditions at about the same time, she may elect to have breast augmentation, tummy tuck, and liposuction performed together by San Francisco, CA board-certified plastic surgeon, Dr. Leonard Gray. Although the recovery can be more difficult, all the procedures can be safely performed at the same time to properly restore a woman's body.
The surgical techniques used during a mommy makeover vary based on the condition of each of the body parts the patient wishes to improve. For the breasts, common issues include sagging and loose skin and a loss of breast volume. Some women will have breasts that remain enlarged. Surgeries that may be considered include breast reduction, breast augmentation and/or a breast lift. For many, a combination of these techniques creates a youthful, beautiful post-pregnancy breast appearance. The most common example is a breast augmentation with a lift. For the lower body, it is normal to see loose skin, surface irregularities such as stretch marks, and persistent pockets of fat. These are normally addressed with liposuction and by trimming away excess skin and 'lifting' the remaining skin to a new position.
Mommy Makeover Reviews
"DefenAge is amazing - At age 48, I finally had time for me. The last kid was in college and I wanted to reclaim my youth. I needed a mommy makeover, and a friend recommended Dr. Gray. The breast lift and tummy tuck were a huge step, but I still wanted to go a step further. I had seen ads on TV and in magazines for products reported to immediately remove wrinkles. I asked Dr. Gray if any of them actually worked. His..."
- J. /
RealSelf /
Dec 09, 2018
"Not once have I regretted my experience with Dr. Gray and his staff. The whole experience was easy and the results are still perfect. Thanks for making this momma happy!"
- A.K. /
Google /
Oct 18, 2019
"My experience has always been amazing when visiting Dr. Grey. I went for the first time as a referral from a friend I had my first breast augmentation back in 2008. I never got explained what size I was getting so long story short I wasn't happy. I went to Dr.Grey back in 2010 and I was blown away by the detail and time he takes to explain to you what to expect. I knew he would be the one to redo my Brest augmentation. I came back a month ago and I got help by his amazing staff Ashley. Any question I would have she would answer right away over phone and via email. I couldn't be more thankful if it weren't for her I wouldn't of been able to do my Mommy makeover. Now as of Dr. Grey he is just amazing with his work. I couldn't of asked for a better Doctor. He knows what he's doing and it feels great to have so much confidence on someone specially going under the knife for 10 hours. I couldn't be happier"
- L.S. /
Yelp /
May 18, 2016
"I was researching Mommy make-overs after having 3 kids in 5 years and nursing all three. After researching all the pros and cons of the procedures and the different MD's in my area, I came across Dr. Gray. Since the very beginning, he was polite, informative, and never tried to sway me into getting procedures I did not want. He was even nice enough to have a phone consultation with my hubby because he could not make the first appt. I absolutely LOVEEEEE my results, as well as my hubby!!! My breasts look natural, my tummy tuck scar is very low and clean. I got what I paid for and I could not be happier. The staff is all very sweet, and welcoming and try to work around your schedule. Thank you Dr. Gray for doing such a wonderful job!!!"
- S.M. /
Yelp /
Sep 22, 2016
"Dr. Gray has been our Plastic Surgeon for two different surgeries and we will not go to any other physician. He's an expert in his field, A very caring doctor, and does excellent work. We do not go see Dr. Gray for a cheap price, we go because we have never seen better work from another plastic surgeon. We have recommended several friends who have become patients and have also been extremely satisfied with the results."
- S.F. /
Yelp /
Jul 16, 2020
Previous
Next
A mommy makeover covers a sizeable area of the body. It is considered an invasive surgery and in many cases will require an overnight stay at the hospital. The surgery is performed under general anesthesia in an accredited surgical facility and can take 3 hours or longer to complete. Most women find the recovery to be a slow process. Walking upright is difficult in the first several weeks, and it is recommended that patients take it slow during the initial recovery phase. Depending on what was addressed during surgery, it could take between 6 months to a full year for the final results to appear. With that being said, most patients can go back to a normal routine in an average of 3 weeks; however, exercise is discouraged until at least 6 – 8 weeks after surgery.
A mommy makeover, because of the combined nature of surgeries, is considered an invasive procedure. Anytime a combination surgery takes place, the overall risks increase. For this reason, it is extremely important that patients find an experienced plastic surgeon that has the training and skill to perform multiple procedures in one setting. Under the hands of an experienced surgeon, the risks are greatly reduced and complications are rare.
It is recommended that all pregnancies are completed before a patient decides to have a mommy makeover. Pregnancy may compromise the results of the surgery, because additional skin stretching and weight gain is inevitable. Patients who are uncertain if they will have additional children should consult with their surgeon to discuss the best approach to take.
What About Stretch Marks?
Stretch marks may be minimized when the excess skin is removed. The tightening of the skin and underlying tissues will also help in making the marks less visible. Remaining stretch marks can also be minimized after surgery with skin rejuvenation treatments such as laser and chemical peels.
While a mommy makeover creates a beautiful new shape and figure for a woman, unfortunately, it does include some scarring. The scars are most common with a breast lift procedure and a tummy tuck. The surgeon will make every effort possible to create clean incisions, as well as take great care in minimizing scarring as much as possible. Any scars that result from this surgery will be able to be concealed with undergarments or swimsuits.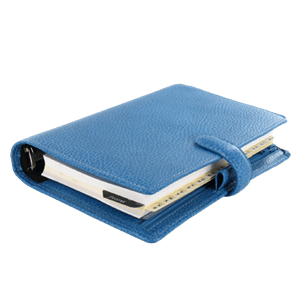 Plan Your Procedure
Average Cost

$15,000

-

$25,000

Recovery Time

6-8 Weeks

Average Procedure Time

8 Hours

Post-op Follow-up

4 Months

Procedure Recovery Location

Out-Patient
Contact Us
Related Procedures