BodyTite RF is the latest technology to tighten the skin using BiPolar Radio Frequency heat energy. The rise in temperature shrinks the collagen deep to and including the dermis resulting in tighter skin. Dr. Gray has been using minimally invasive skin tightening devices since 2012. BodyTite is the most effective and safest of these devices to date.
Commonly treated areas include:
Arms
Chest
Abdomen
Bra-roll
Thighs
Knees
Face and Neck
The treatment results in about a 10-15% skin shrinkage immediately and approximately 40% shrinkage at 4 months. The skin continues to shrink for about 16 months post procedure. Dr. Gray often combines BodyTite skin tightening with liposuction, resulting in maximum body contouring and tighter skin to go with it.
During the BodyTite procedure the skin is made numb by injecting a very dilute solution of local anesthetic. A very small puncture site is made with a needle and the BodyTite device is inserted. The portion that is inserted underneath the skin is the size of a pencil lead. On the outside of the skin is a bipolar receiver the size of a dime. Heat is very efficiently created between the tip of the probe and the receiver on the skin's surface. The result is immediate tightening of the collagen connective bonds in the subdermal area. What one sees is immediate tightening of the skin. This thermal effect then causes continued tightening for as long as 16 months. A small stitch is placed at the needle puncture at the end of the procedure and is removed at 1 week post procedure.
Non Surgical Skin Tightening Reviews
"Just finished a 22 minute long phone call with Cherise, a super smart RN who patiently and honestly answered all of my questions. It was lovely. She was super honest and helpful about making sure that my expectations met what the treatments can do. When I asked questions, she even delved into the reasoning and science to explain to me. Thanks, Cherise! Dr. Gray abandons suboptimal technologies if they don't prove to be the best for his patients (like coolsculpting and smartlipo), even if it means letting go of additional ways to make money. I really respect that. I will update if I decide to pull the trigger on surgery (it should takes lots of careful consideration whether to do such elective surgeries), but this would be my top choice if I do. Trust is the most important thing when it comes to plastic surgery."
- A.T. /
Yelp /
Sep 16, 2020
"Dr. Gray and his staff are amazing!  He is an artist when it comes to fillers, Botox, FaceTite, and facial sutures.   I originally had breast augmentation over 20 years ago and the incredible job he did then still looks great! I had no scar at all, and the size was perfect. I was sold!   I have referred many friends to him over the years, and now that I am getting a little older, I have relied on his artistry and skill to help keep me looking young.  Thank you Dr. Gray and staff!!"
- B.J. /
Yelp /
Nov 28, 2019
Previous
Next
BodyTite skin tightening is generally performed using local anesthesia but some patients prefer sedation or even general anesthesia. The skin is made numb using a very dilute local anesthetic. After the treatment some swelling will be visible. Sometimes, there is some redness or even bruising. Bruising usually resolves in 2-3 weeks, but most people don't have any. About 10-15% tightening is seen and felt immediately after the treatment. Tightening continues to improve reaching around 40% tighter at 4 months post procedure. The effects of skin tightening appear to be long lasting
Patients who have loose skin of the body, breast or face and neck can be good candidates. It can give approximately 40% skin tightening and is minimally invasive - only a small needle puncture is made in the skin. BodyTite is well suited for people who are not looking for surgery and want minimal down time and recovery. We invite you to schedule a complimentary consultation with Dr. Gray to find out if BodyTite skin tightening is right for you.
With the BodyTite procedure, there is an initial visible 10-15% tightening of the skin. The skin continues to shrink up to approximately 40%. The skin continues to tighten for approximately 16 months post procedure. After this, the skin will reach its maximum tightening and then age normally and gradually.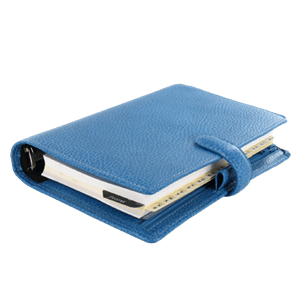 Plan Your Procedure
Average Cost

$3,000

-

$15,000

Recovery Time

1 Week

Average Procedure Time

2-8 hours

Post-op Follow-up

4 Months
Contact Us
The FDA cleared ThermiRF in November 2013 for general surgical applications in soft-tissues; it had previously been cleared by the FDA solely for treating nerves. ThermiRF uses controlled radio frequency, or "RF", which merely increases the temperature under the skin where it is applied. The unique characteristic of Thermi is that it has multiple uses. Depending on the temperature, depth, and area in which the probe is being inserted under the skin, it can tighten skin and tissue, melt fat, or permanently relax frown lines just like BOTOX®.