Breast asymmetry is a common condition among women. It occurs when one breast is larger than the other. In most cases, the size difference between the two breasts may be so subtle that it isn't noticeable to anyone other than the patient. In more severe cases, however, when one breast is a full cup size or more different in size than the other, a corrective breast surgery may be necessary. Depending on the complexity of the case and the aesthetic goals of the patient, a number of procedures may be considered, including breast augmentation, a breast lift, or breast reduction. The goal is to create a symmetrical, natural appearance. Women can have breast asymmetry that is congenital or it can be noticed after previous breast augmentation surgery.
Reviews
"I had a procedure done over 13 years ago. I still feel and look great! He is sensitive professional and knows what he's doing. Will go back and refer him to as many people as I know."
- J.F. /
Google /
May 05, 2018
"Dr. Grey, is a kind, honest and very helpful with all your questions about plastic surgery. I got implants 17 years ago and they still look great. I have never had any problems with them. I am older now and planning to have them removed by him because I trust him. You can trust him he is the best!"
- D.H. /
Google /
Mar 21, 2020
"I have been a patient of Dr. Gray's for over 20 years. He is an amazing surgeon (breast augmentation in 1996) and an artist when it comes to surgical procedures, injections and other body work! I highly recommend him, he listens to your needs and does just what you want. His staff are amazing too, they are hard working, kind, and always have your best interest at heart."
- B.J. /
Google /
Feb 28, 2020
"I had the most amazing experience with Dr.Gray! I had my surgery 4 years ago and when I first met him, he was super informative and I could tell he had an artistic eye. I scheduled my surgery days after my consult and the whole day was comfortable, I wasnt nervous at all because I knew i was in good hands. Healing was a breeze, I stopped my prescription pain medicine the day after surgery and I had no bruising at all. These days, I follow many surgeons online and ive seen many surgery clips and there is a difference in healing based on how gentle and experienced the surgeon is, and Dr. Gray's expertise shows in the healing process. I wanted a natural look, and he delivered. No one is able to tell Ive had work done :) His staff was extremely personable and accomodating towards me and they went above and beyond expectations. 5 Stars in every category. My experience was perfect every step of the way."
- N.D. /
Google /
Feb 28, 2020
"Words do not describe how happy I am that I found Dr. Gray and his staff. Everyone made me feel at home.  Dr. Gray saved my sanity by performing a perfect capsulectomy and replacing my implants.   I had been in pain every second of every day since the day I had my first implants done.  I could not handle the pain and discomfort anymore after 3 years. The original surgeon was absolutely no help and I would never recommend him or his office. I live in Discovery Bay and some days it would take 2 hours to get to Dr. Greys office and 2 hours home.  And it was COMPLETELY WORTH IT!  It's you body so make sure you're not being lazy, like me with my the first surgery, and go see Dr. Grey.  My only wish is that I went to him first! He was very up front, does not over promise, listens to what you have to say and how you feel. He is extremely educated and believes in the products he chooses to use. I appreciate him and the staff for everything and honesty can't wait to see them again!"
- S.P. /
Yelp /
Feb 17, 2020
Previous
Next
Asymmetry in Shape & Volume
Almost all women have asymmetry in their breast shape and breast volume. If the asymmetry is very mild, then the same implant can be used on both sides. Some women have a much larger breast on one side, those patients, most often times, need a larger implant on the smaller side to provide balance. Sometimes there are differences in projection. In this case, a flatter breast may need a more projecting implant and a more projecting breast may need a flatter implant. Also, some women have droopiness or ptosis on one side compared to the other. If this is significant, they may need a lift to create a more balanced appearance. In general, every woman in seen as an individual. No two asymmetry cases are the same. We go through a process of problem solving to determine the best way to correct a woman's asymmetry.
Congenital asymmetry can be improved by using implants of a different size and sometimes a different projection. If there is a small difference from side to side, then a small change in volume can be all that is needed. If there is a large difference in size and projection then implants of different projections can be used. For example, a moderate profile implant can be used on one side that is more projecting, and a high profile implant on the other side that is flatter. It is always important to keep the widths of the implants similar so that both sides will look the most symmetric
Asymmetry Following Breast Aug
Asymmetry following breast augmentation can be due to many factors including over settling, not enough settling, incomplete dissection or over dissection, capsular contracture (breast hardness), and others. At the time of the consultation, Dr. Gray takes the time to diagnose the cause of the problem. Since there is no "cookie cutter" solution for asymmetry of the breast, Dr. Gray studies each case in detail to find the very best solution.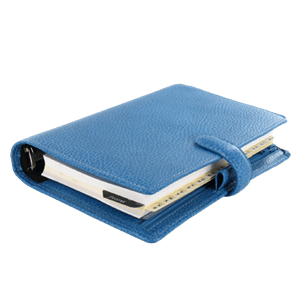 Plan Your Procedure
Procedure Recovery Location

Out-Patient
Contact Us