What is Breast Augmentation?
Breast augmentation surgery is a procedure that enlarges the breasts to result in a fuller appearance. It is generally known to be one of the most wanted cosmetic surgeries, offering women who are unhappy with their breasts numerous options for improvement. Using implants or a fat transfer, this cosmetic treatment improves breast size and shape and results in an attractive and balanced outcome. As one of the most popular surgical cosmetic procedures in the United States, breast augmentation is an operation for women who are looking for more volume and better shape, as well as those who have had children and have lost breast volume after breastfeeding. San Francisco, CA board-certified cosmetic surgeon Dr. Leonard Gray creates gorgeous, lasting results for his patients and performs this surgery numerous times per week. With both silicone and saline options available, Dr. Gray will be able to formulate a procedure plan that is ideal for you and your goals. When you have your consultation at Bay Area Plastic Surgery, he will assess your concerns and desires and educate you on all of the choices available. Learn more by contacting our state-of-the-art facility to schedule your initial visit.
Saline v. Silicone Implants
Saline
There are only two saline implant manufacturers in the U.S.: Mentor® and Allergan®. One of the main advantages of saline implants is that they are able to be placed through a smaller incision. Additionally, they can have a firmer feel and the volume is able to be adjusted during surgery. Since saline implants are formulated with a solution that is similar to existing liquids found within the body, it is able to be absorbed by the body if the implant were to become damaged. During a comprehensive consultation, Dr. Gray will discuss if you are an ideal candidate for saline implants.
Silicone
Silicone implants can tend to feel more like natural breast tissue and are at a lower risk for rippling and wrinkling. There are three FDA-approved breast implant manufacturers: Sientra®, Mentor®, and Allergan®. Both Mentor and Allergan use the exact same silicone gel in their implants. The Sientra company uses a thicker silicone gel made in a separate factory in Santa Barbara, CA. This thicker, silicone cohesive gel implant is commonly called a "gummy bear" implant. In addition, the Sientra company has a textured shell that is different from the Mentor and Allergan types, and only the Sientra texturing shows a decrease in capsular contracture rates when the implant is placed under the muscle. Sientra implants are only available to board-certified plastic surgeons. Each implant line has some advantages, and Dr. Gray uses all of the manufacturers and all of the different profiles and always lets the patient choose their favorite.
During your initial consultation with Dr. Gray, the correct implant will be recommended based on your body size and shape, as well as the results you hope to attain. Breast implants are made in different shapes, sizes, profiles, and textures — all of which are considered carefully in order to attain the desired result. Still, the most common implant types are saline or silicone, both widely popular and approved by the Food and Drug Administration (FDA). It is important to mention that candidates considering saline implants must be at least 18 years old while patients must be at least 22 years old in order to undergo augmentation with silicone. In addition to the type of implant used, there are other notable factors to consider.
Implant size is chosen based on the number of CCs of silicone or saline used. To understand the correct volume, Dr. Gray will decipher how much original tissue exists and the size you hope to achieve. In the operating room, it is common for Dr. Gray to temporarily switch out multiple implants to get an idea of a better fit.
Implants are produced in either a teardrop or round shape. Both of these shapes are widely used; however, a large majority of our patients decide on a round shape. It generally looks and feels more natural while adding a fullness to the top of the breast that a large percentage of patients want.
Breast implant profile refers to the projection. In other words, this is what one sees from the side angle. The most common projections include low to extra high ranges.
These options may seem overwhelming, but selecting the right implant is somewhat easy once the patient's desires are discussed during the consultation. These considerations, coupled with the training of Dr. Gray, make certain the anticipated outcome is met.
Breast Augmentation Reviews
"Dr. Gray is AMAZING...I had a breast augmentation just over 10 years ago. I would NEVER go to another surgeon for anything. He has amazing skills, professionalism, and makes you feel so comfortable. I went to many consultations prior to going to see Dr. Gray, I knew that he was THE ONE. He truly does impeccable work. hands down."
- A.C. /
Google /
Jun 28, 2014
"8 Years Old & Still Love Them! San Francisco, CA - I live in the East Bay and even with all of the travel for follow up appointments, the experience was wonderful. Dr. Gray is gifted in the art of cosmetic surgery. Most don't realize the many factors that must be considered with breast augmentation. It's much more than " I want to be a size C". Every single person requires a different approach & Dr. Gray takes the time to explain the details to help you make the best choice for YOUR body. I'm not sure if Robert is still there but he was great also. Highly recommend. My chest hasn't aged a day in 8 years. He's a truly gifted man!"
- X. /
RealSelf /
Dec 12, 2015
"I went to Dr. Gray for a breast augmentation using silicone gel implants. I was a 34B before the surgery and I wanted to go to a full C. I'm now a DD and am finding it hard to buy bras, sleep on my stomach, and do yoga. I clearly explained to Dr. Gray what I wanted and showed him photos too. I'm not sure how I ended up so big. If you are looking for big boobs, he's your guy. As big boobs go, mine are beautiful and the scars are practically invisible after only a few months. I had nice smallish/normal boobies before, so I am disappointed about the extreme size and worried about how big they'll get when i breastfeed...."
- Anonymous /
RateMDs /
Jan 13, 2008
"I'm very happy so far with my breast augmentation with Dr. Gray. He knows how to achieve that proportional & full look on your body. I highly recommend him and he's very helpful - i called him late night because I was freaking out on something which was just normal in the healing process. The person who reviewed about having stretchmarks - it happens depending on your skin laxity and it's not the surgeon's fault. Ladies do your research first before complaining. Family doctors & dentists also run late so deal with it. He only has 2 days a week for consults for all his clients/patients since the rest of the days are his surgery schedule."
- Anonymous /
RateMDs /
Oct 05, 2011
"Dr. Gray is awesome. I have had a couple of breast augmentations with him and they have been perfect each time. He explains all the different implant types out there (some surgeons do not do this) and he is the only Dr. I know that does an incision at the very tip of the nipple so you have zero scarring. It's amazing! I referred my sister in law and best friend to him and he delivered both times. His work is beautiful and consistent. You are safe going to him as he runs tests and does his work out of Seton Medical. Robert in the front is very friendly, informative and answers all your questions. He specializes in breast augmentation but I have seen his liposuction work and it is flawless with minimal scarring as well. It doesn't get better then Dr. Clark!"
- Anonymous /
RateMDs /
Apr 08, 2010
Previous
Next
Ideal Candidates for Breast Augmentation
The decision to have breast enlargement surgery is personal. If you are thinking about having this procedure, it is important you do it for the right reasons. You should be physically healthy with breasts that are developed and be the appropriate age to have implants. If you are unhappy with the aesthetics of your breasts because they seem lifeless, you could benefit from this surgery. Moreover, if your breasts have been affected by age, pregnancy, or weight loss, this surgery can bring them back to life with increased volume. It is also a welcomed answer if you work out with weights or have limited original breast mass.
Breast Augmentation Surgical Technique
Incision type and implant location are discussion points that are generally made before surgery. During the procedure, the chosen incision is created and then the chosen implant will be slipped into its position. There are two methods that may be applied for implant placement. These include either submuscular (under the pectoral muscle and tissue), or submammary/subglandular placement (over the pec muscle). In general, Dr. Gray tends to place our implants submuscularly since they tend to have a slopey upper pole and a more full lower pole and thus look the most natural. In addition, this submuscular placement leads to less rippling and palpability and a lower rate of capsular contracture. Subglandular placement is rare and tends to be chosen by women who are professional bodybuilders or women who like a very round "fake" appearance.
Dr. Gray invented the "tiny nipple incision" for saline implants, and it is nearly undetectable. He has used this incision for more than 20 years with thousands of his patients. For patients who want saline implants with a nearly undetectable incision, this is an ideal choice. To place silicone implants, Dr. Gray typically utilizes incisions at the areola, the inframammary fold, or the armpit. The armpit incision is Dr. Gray's least favorite because there is very little control of the surgery field with this approach. There is more bleeding, more asymmetry, and poorer cleavage. The areolar approach has some effect on breastfeeding and has a higher capsular contracture rate compared to the inframammary approach. In terms of visibility, the inframammary incision is generally less visible. Both incisions have a low risk of affecting nipple sensation. Generally, the inframammary incision is chosen 2:1 compared to the areolar incision. Dr. Gray allows the patient to choose their incision site. Regardless of the incision, scarring is often hidden within the natural creases and lines of the body. Implant placement is determined based on your body type, implant size, and lifestyle.
What to Expect with Breast Augmentation
Breast enhancement surgery is an outpatient procedure using general anesthesia. Once the incision is made, the breast implant will be inserted through the incision opening and deposited into a pocket created for it, and then fitted into its correct position. Following the placement of the implant, the incision is closed with skin adhesives or sutures. Each patient will be taken into a recovery area and carefully monitored before being released. You will be sent home wearing a medical sports bra to assist with swelling. Several days after surgery, the swelling and bruising will begin to dissipate, and the breasts will begin to feel normal as they fall into their new position. Most patients can resume normal activities within the first week; however, physical exertion, such as exercise, should be avoided for about a couple of months. This surgery produces beautiful outcomes that feel and appear natural. This procedure oftentimes can be a life-changer for many women, allowing them the chance to feel more confident.
Frequently Asked Questions
Do I need a breast lift or augmentation?
Your plan might include implants, a lift, or both. Breast lift surgery removes loose skin and raises the breasts while implants address the shape and size of the breasts. During your consultation with Dr. Gray, he will listen to your concerns and goals before explaining your best treatment options. A combination augmentation and lift are usually a part of a mommy makeover to revitalize the breasts after breastfeeding and pregnancy.
Can I breastfeed with implants?
If you want to breastfeed after augmentation surgery, be sure to tell Dr. Gray during your consultation. It is usually possible to breastfeed after augmentation surgery with the right placement and technique. Breastfeeding and pregnancy can alter your results so it is best to wait until after you are done having children to have breast surgery.
Can I have my implants removed?
You may decide at some point that you want to replace or remove your implants. Should this happen, Dr. Gray can perform breast revision surgery. In revision surgery, your current implants will be either replaced with new implants or removed. If you want to have your implants removed, you may need to have excess skin removed because larger implants may stretch your skin. If you have any concerns or questions after your breast augmentation surgery, schedule an appointment at Bay Area Plastic Surgery to discuss your options.
Do implants cause breast cancer?
The FDA (Food and Drug Administration) is still investigating a possible link between implants and ALCL (anaplastic large cell lymphoma). This is not breast cancer; it is a cancer of the immune system. According to the WHO (World Health Organization), implant-related ALCL is very rare and if caught early, it's highly treatable. Dr. Gray encourages all patients with breast implants to get frequent screenings for breast cancer. You should contact Bay Area Plastic Surgery if you notice any concerns, such as swelling or other visible changes.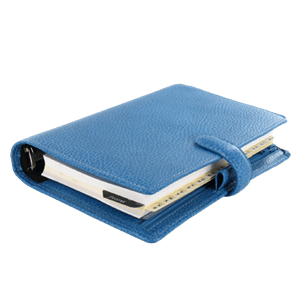 Get the Look You Want with Breast Augmentation
Breast augmentation is notorious for many excellent reasons. This procedure is FDA approved for safety and effectiveness and produces exciting outcomes. With numerous available considerations, you can get the look you have always wanted. Bay Area Plastic Surgery is excited to offer this proven treatment, and we invite you to learn more. Contact Bay Area Plastic Surgery in San Francisco, CA to make your first office visit with Dr. Leonard Gray.