Breast Lift with Minimal Scar Overview
Breast Lift procedures have increased 68% over the past 12 years, and 89,067 of these procedures were performed in the USA in 2012 (American Society of Plastic Surgeons statistics). Dr. Gray can perform a breast lift by itself or in conjunction with breast augmentation. In general, there are four types of breast lifts performed at Bay Area Plastic Surgery: Benelli Lift, Lollipop Lift, Vertical Lift, and LazeLift.
Breast Lift with Minimal Scar Reviews
"37 Year Old and After Two Kids I Have my Boobs Back! - San Francisco, CA - Dr gray is so great! He did a vertical lift and makes a internal bra so it looks full on top as well as lifted. Cherisse his nurse is so sweet. Always helpful with any questions. Both Dr Gray and his staff have been so supportive through this whole process."
- A. /
RealSelf /
Nov 24, 2016
"34 Years Old with 3 Kids All Breastfed - San Francisco, CA - Dr. Gray answered all my questions and concerns. He was so comfortable to talk with and I am extremely happy I went with him as my plastic surgeon."
- M. /
RealSelf /
Dec 29, 2016
"I would highly recommend Dr. Gray and his staff to anyone looking for all kinds of plastic surgery! The office is in a beautiful building, all the other employees are so kind and welcoming. They always helped me get an appointment when I needed it. His work on my breast reduction is more perfect than I could imagine. This was the best decision to have Dr. Gray do it. He is very kind and determined to make it look it's absolute best, while putting safety first. Him and his staff did a very thorough job explaining the pre-op and post-op requirements. Thank you Dr. Gray for this very positive change in my life!!"
- L.F. /
Yelp /
Nov 07, 2016
"Bramazing - San Francisco, CA - Dr. Gray not only lifted my breasts, but removed scars that a previous surgeon had left. They are still not completely healed, but they already look fantastic and are a huge improvement to what I had before.In more detail, a previous surgeon had left horrible scarring all over both breasts. Dr. Gray was able to remove this scarring and perform a vertical lift creating nice shapely breasts (Size 34 H)."
- T. /
RealSelf /
Mar 28, 2017
"37 Year Old and After Two Kids I Have my Boobs Back! - San Francisco, CA - I knew I would want a lift even before kids but after breast feeding two I really needed/wanted it. I am so glad I did this! I went from a flat ddd to a full d. Two weeks out I'm still healing. I accidentally laid on my left side a week after surgery and it hurt like hell and I bruised pretty bad but otherwise healing is going good. No lifting over two pounds for 5 weeks is hard with two little kids but I'm doing my best and gave no regrets."
- A. /
RealSelf /
Mar 28, 2017
Previous
Next
Breast Lift with Minimal Scar Surgical Techniques
This lift is used for women with droopy breasts where the lower part of the breast is not stretched out. The lower breast skin is tight, relatively speaking, and these women have predominately drooping nipples. It is common for these women to have excessively large areolas as well.

With this operation, the areolas are trimmed to the correct diameter and moved up to a higher position. A permanent purse string stitch is placed so that the areola will stretch less over time. There is only a scar around the areola. This lift is generally performed with the use of an implant. Without an implant, this lift can make the breast have a flat appearance. The Benelli Lift is sometimes referred to "areolar reduction.
This lift is used for women with breasts that have become droopy at the nipple/ areola area and have some excess skin in the lower part of the breast as well. This lift is performed in 2 parts:
1. The areola is made smaller and moved up to a higher position
2. Skin on the lower part of the breast is removed and closed with a vertical suture line.
The resulting scars appear around the areola and vertically down with no scar in the breast fold. This is a skin operation only and does not involve the deeper tissues of the breast.
Vertical Lift w/ Minimal Scar
This lift is for women whose entire breasts are droopy, not just the nipple/areola area, as in the Lollipop Lift discussed above. It has several distinct advantages over conventional inferior pedicle or "anchor scar" breast lifts:
• The long scar in the inframammary fold is completely avoided.
• Breast tissue is sewn to itself at all levels through the breast resulting in internal support of the breast. The effect is like having an internal bra. This helps prevent "bottoming out" and drooping over time.
• The shape of the breast is improved as the contour is made more conical and less flat. This is closer to an ideal, "tear-drop" breast shape.
With the Vertical Lift, something very special can be done. Breast tissue from the lower part of the breast can be moved upward under the breast to provide increased projection and upper breast fullness. This internal flap of living breast tissue, with its blood supply intact, is moved gently and carefully to its new location improving breast shape and contour. As a leader in his field, Dr. Gray was the first surgeon to perform this Vertical Breast Lift with Breast Tissue Transposition in Northern California. He performs this procedure regularly with great success and considers it a wonderful advance in the breast-lift operation.
The LazeLift is a new operation that Dr. Gray has developed for women who have drooping breasts in the nipple/areola area. With this lift, the skin is tightened and the areola is made smaller with the aid of a laser and there is no scar as no skin is excised.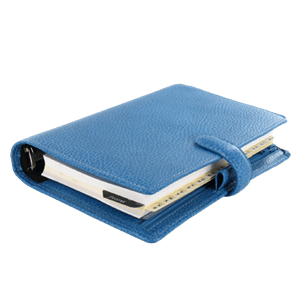 Plan Your Procedure
Average Cost

$11,000

-

$14,000

Recovery Time

6-8 weeks

Average Procedure Time

6-8 Hours

Post-op Follow-up

4 Months

Procedure Recovery Location

Out-Patient
Contact Us
Related Procedures