At his San Francisco, CA office, board-certified cosmetic surgeon, Dr. Leonard Gray, performs BOTOX cosmetic injections with care and expertise. BOTOX actually uses a purified version of a toxin, which penetrates the skin to address the muscles that cause wrinkling. By preventing these muscles from contracting for a short period of time, the signs of aging are diminished. The result is a refreshing improvement with fewer wrinkles and higher brow elevation. Most importantly, Dr. Gray's expert technique allows a patient to retain the ability to animate and show expression, preventing the "frozen" look. At Bay Area Plastic Surgery, it is important to us that you get a refreshed, natural look.
Tiny doses or "units" of BOTOX are injected into the skin where wrinkles are noticeable. It is normally done in the doctor's office and the procedure can last from 15 to 30 minutes. The number of injections and dose amounts administered varies by patient depending on the severity of wrinkles. Patients are first marked with ink prior to the injection so that the practitioner can accurately inject the areas in need of wrinkle softening. This procedure does not create any discomfort other than a normal prick that comes with a small needle. A numbing cream may be applied to help with any discomfort. Patients will be able to go home right after treatment with no downtime from their normal routine.
BOTOX® Reviews
"Botox Fillers - San Francisco, CA - Dr. Gray is the best so meticulous at everything his does!!! I love coming to see him. He does all my fillers And Botox. I wouldn't go anywhere else, his worthy of the drive from San Jose. His state of art office is well located in San Francisco easy to access and the girls in the office are wonderful and always make me feel so welcomed. He offers the latest technologies and procedures u can possibly get. His prices are good too. I highly recommend dr Gray!!!!!!!!"
- J. /
RealSelf /
Apr 07, 2016
"I will get right to it. Does Dr. Gray run late, yes, as does my dentist, general practitioner, OB-GYN and dermatologist. They are not called "waiting rooms" for nothing but he was worth the wait. Once I did get in to consult he took the time to answer EVERY single concern and question I had. Then another visit for my husband to meet with him and another five visits because I thought Dr. Gray was suggesting too big an implant, boy was I wrong. After having three other consults with other doctors for breast augmentation it was a relief to have Dr. Gray (board certified) and who performs in a hospital tell me what the breast augmentation WOULD NOT do. That really put a perspective on my expectations. I am 5' 2" and at the time of my surgery weighed 140lbs. Dr. Gray asked me to put on a one piece leotard like gymnasts wear and I thought it was kind of strange at first. He took the implants and tucked them under the one piece and left me alone with a mirror to take a look. We tried a few sizes and kept coming back to the first set. Two other consults with different surgeons suggested bags of rice in my bra for an idea on size??? Dr. Gray called my husband the evening of the surgery to check on me and when I came to he answered every time I had him paged. Dr. Gray was kind, caring and NEVER did I feel as if I was bothering him. I think as a woman who is allowing someone to put two artificial bags inside her chest through her areolas, under general anesthesia for six hours owes it to herself to ask questions and get answers and Dr. Gray delivered. He explained about projection and width of chest as well as what to expect from the mini lift and how that would affect the implant size and overall results. Turns out he was completely correct. The lift was flattening so the higher projection worked perfectly for my proportions. I had five fittings before my surgery and almost went to a flatter more moderate profile which would have looked horrible on me, he was spot on. I really don't believe the comment made by Christina M. that Dr. Gray does not comprehend the worry and thought that goes behind choosing an implant size. He will never "push" a size on someone but does give an education on what goes into choosing a size and shape based on your individual dimensions. I am a swimsuit model and a figure competitor since my surgery and must say that had I not listened to him I would have had another surgery to go bigger after loosing 25lbs. I now use Dr. Gray for Botox and filler and would trust No One else. He has a great eye for symmetry and detail and is one step ahead of all the others with regards to technology and the least invasive way to look your best. If you would like to speak with me Dr. Gray can get you my number and you can call me directly for more information. My name is Donna and Robert at the front desk will find me. Make sure that you read the other reviews from people who post negative ones here like from Steph L. She wrote a really negative review and this from someone who Loves Super 8 Motel in Daytona Beach and considers "the best drink is the one that someone else pays for". Dr. Gray only sells products in his office that have been tested and that are approved. Reading paperwork that you sign would help in avoiding conflicts of who pays wat when surgery runs over. Does one really expect to be told where and how much parking is in Union Square? C'mon people, take some responsibility!"
- D.S. /
Yelp /
May 11, 2010
"I had Ulthera, Botox and filler with Dr. Grey earlier this week and I could not be happier - in fact - I AM DELIGHTED! It has been two days and everyone is telling me how I look like I'm 30 again and I turn 40 next month. I'm not kidding when I say this, I FEEL AND SEE IT too which is AMAZING. I feel like I'm getting a second chance at being 30 again and it is unreal. I was really starting to accept the idea that I was getting older and my youth had passed me by but NOT TODAY. I'm blown away. Dr Grey and his staff are terrific. Dr. Grey and I had great conversations and he was very gentle and conscientious. I am a customer for life and now all I have to do convince him to do my whole body.... :)"
- M.B. /
Yelp /
Apr 18, 2013
"I just did botox with Dr. Gray. Very nervous to do so because of the horror stories you hear. It was painless and only after a few days I am seeing results. When I went into work today people asked what I had done. My co worker even said that I was glowing. Yay! My friend spent $10 a unit with her derm and her eye drooped so I would pay the $15 and get it done with a pro...a doctor. I'm hooked."
- S.T. /
Yelp /
Oct 02, 2013
"I love Dr. Gray and his work. He is so meticulous on everything he does! I got my breast done with him 5yrs ago, it was my second breast augmentation going from over the muscle to under the muscle. Every dr I visited in the Bay Area for a consultation has turned me down; they said it was a messy, risky and etc... but dr. Gray made me feel safe, and reassured me it was possible. So I did and my breast look amazing!!!!!!!!!!!! I'm soooooo happy he is the best!!!!! I also see him for fillers and Botox, he is amazing and totally worth driving from San Jose to see him!!!!"
- J.R. /
Yelp /
Apr 07, 2016
Previous
Next
After treatment, mild swelling and bruising may appear on the injection spots. Patients are advised to limit exercise and to sleep in an upright position the same night as the treatment. The redness and swelling will only last for a few hours, but some patients may experience bruising for several days. There are bruising medications, such as Arnica, that patients can take a week prior to treatment to help minimize bruising. The results from a BOTOX treatment take 5 – 7 days to appear. When they do, the face will look smoother and brighter, and patients will feel rejuvenated by their fresh appearance.
When administered properly, BOTOX rarely causes any complications. With that said, it is still very important to find someone who has experience in handling this medication. Too much of the product can cause an undesirable outcome. A skilled practitioner will use just enough of the medication to effectively freeze the facial muscles that cause wrinkles while leaving nearby muscles unaffected. BOTOX is one of the most popular cosmetic treatments on the market today. It is safe and effective, and approved by the FDA. BOTOX is also used to treat other medical conditions such as squints, excessive sweating, uncontrollable blinking and migraines.
There is an ongoing trend where people who wish to have BOTOX treatments will gather together and administer the BOTOX doses themselves called 'BOTOX cocktail parties'. This is very risky. BOTOX, when administered incorrectly, may paralyze unintended muscles that can result in an abnormal facial appearance. BOTOX treatments should be done in a medical setting with an experienced, skilled injector.
In recent years, BOTOX has seen some competition as other drugs have been approved by the FDA and introduced to the aesthetic market. Dysport and Xeomin are muscle relaxers similar to BOTOX. Each has its specific trending function that can be addressed during the initial consultation. Sometimes, a combination of the drugs is used to treat various areas. For example, BOTOX for frown lines, and Dysport for crow's feet.
BOTOX and fillers are both popular cosmetic treatments with the ability to decrease wrinkles and smoothen facial areas. The difference with each is the way the substances function to create the rejuvenating effect. Injectable fillers add volume under the skin to fill hollow areas and decrease the appearance of wrinkles on the surface. BOTOX, on the other hand, relaxes the muscles underneath the skin so that the muscles cannot contract, allowing a softer effect on the surface. It is very common for patients to undergo treatment using both a muscle relaxer and an injectable filler to attain optimal results.
Today, practitioners are treating patients of all ages with BOTOX. For some individuals, for example those as young as 30, BOTOX is considered a preventative way to prevent facial wrinkles. For others (i.e. 40 years old and older), it is a rejuvenation effort to smooth the appearance of fine lines and wrinkles. Older individuals (55 and up) will still receive great benefit from having BOTOX injections, but for some, a facelift technique might be a better option to consider.
A BOTOX injection will last between 3 – 4 months. The treatment can be repeated every quarter and for most patients who receive this treatment, they usually come back for more. BOTOX is an effective, easy and safe way to minimize the appearance of facial wrinkles. Patients consider it a part of their normal beauty routine.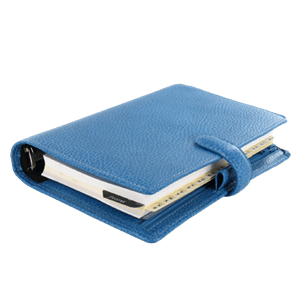 Plan Your Procedure
Average Cost

From

$15

Recovery Time

none

Average Procedure Time

30 Minutes

Post-op Follow-up

1 Week

Procedure Recovery Location

Out-Patient
Contact Us
Related Procedures