Smoother, younger-looking skin doesn't have to be subjected to invasive surgery for beautiful results. With ThermiSmooth, patients can expect natural-looking, rejuvenated skin through the use of radio frequency waves to penetrate deep into the skin to reverse the signs of aging. The heat from the handpiece will heat tissue to stimulate the production of collagen and other vital components to produce long-lasting results. Dr. Leonard Gray, a San Francisco, CA board-certified cosmetic surgeon, offers ThermiSmooth at his office for a short, simple procedure with almost immediate results.
Patients can expect ThermiSmooth:
To be a 30-minute in-office procedure
To be essentially painless with the sensation comparable to a warm massage
To be effective for lifting droopy eyebrows and diminishing lines around the eyes and mouth
To require no downtime
To produce instant, visible results
To complement a variety of other in-office procedures
To produce the best results with a series of 4 treatments, which are normally done every 1 – 2 weeks
Reviews
"I had a procedure done over 13 years ago. I still feel and look great! He is sensitive professional and knows what he's doing. Will go back and refer him to as many people as I know."
- J.F. /
Google /
May 05, 2018
"DR. Grey is super awesome. And the staff working here is nice too. They will work with you until you reach the satisfied result!!"
- J.W. /
Google /
Dec 21, 2019
"Dr Gray is amazing! I've gone to him a few times now and I'm alway very happy when I leave his office. He makes sure you are comfortable and informed. If you have any questions or doubts he is glad to clarify them for you. Not to mention the work he does is the best! His office staff is also always very friendly and helpful. I recommend Dr Gray to everyone and I definitely won't go to anyone else. Thank you!"
- M.H. /
Yelp /
Dec 18, 2019
"DR. Grey is super awesome. And the staff working here is nice too. They will work with you until you reach the satisfied result!!"
- J.W. /
Google /
Dec 17, 2019
"I had a great experience here! After being told by other doctors that they "didn't know what to do" finding this office was a huge relief. After I met with the doctor I knew Immediately by his confidence and attention to detail this was the right place. They will make sure you get what you want  due to listening and actually caring. Highly recommended!!!"
- J.S. /
Yelp /
Dec 16, 2019
Previous
Next
Skin Tightening & Technology
Nonsurgical skin tightening can be performed with ultrasound, radiofrequency or intense pulsed light (IPL) treatment systems. Each method uses specific energies to target and heat the deep skin layers and to make the body turn on its natural wound healing process. This stimulates the natural production of collagen and in the absence of a real injury, will improve the health of the skin, including increasing the elasticity and thickness of the skin.
Radiofrequency skin tightening treatments (also known as Thermage, Accent, and Pelleve) take about 45 – 90 minutes and can be used on the face and body. Depending on the needs of the patient, 1 or several treatments may be needed to achieve their best results.
Intense pulsed light (IPL) treatments (also known as Titan, Sciton's St., and Velashape) requires protective eyewear and usually shows the best results with 1 – 4 treatment sessions.
Ultrasound skin tightening treatments use safe ultrasound energy to affect 3 different layers of the skin at once. Treatments are usually 30 – 90 minutes and most patients will need multiple sessions to get their best results.
During/After the Procedure
The doctor or technician will begin the nonsurgical skin tightening treatments by cleaning the skin in the area to be treated to eliminate dirt, oils, makeup, and other products. While the doctor may administer local anesthesia or pain medication at their discretion, most patients find the mild pain and discomfort during treatment to be tolerable. Patients may spend 30 – 90 minutes being treated, depending on the technology being used and the size of the area being treated. After a very short recovery and observation period, the patient is able to leave and resume their day with no restrictions to their diet or activity level. The doctor will give the patient careful aftercare instructions and discuss scheduling any more treatments. Patients should not expect to see results immediately since the effects of the increased collagen production may take 2 – 6 months to become visible.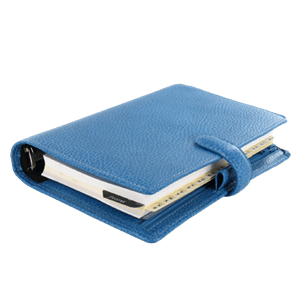 Plan Your Procedure
Procedure Recovery Location

Out-Patient
Contact Us
Young skin is like a new rubber band: it stretches as needed and bounces back when needed. Over time, the skin becomes less elastic and starts to become loose and saggy. Higher skin elasticity means the skin is healthier, thicker, and more flexible. Low elasticity skin causes drooping and hanging skin folds.
Collagen is a protein found naturally in the skin tissue to improve the strength and elasticity of the skin. The body naturally slows collagen production with age, which contributes to lines, wrinkles, and sagging skin. Nonsurgical skin tightening treatments improve the elasticity of the skin for thicker, healthier skin.
We take several steps to ensure our patient's safety during all of their treatments, including the proper use of technology that is approved by the Food and Drug Administration (FDA) for skin tightening. During the treatment, the technician or doctor will monitor your vitals, such as pulse and blood pressure, that let us know if the procedure is causing any unusual effects. During their initial consultation, it is important that patients tell their doctor about their full medical history, especially any current medications and supplements.
We give our patients careful aftercare instructions to help them recovery fast and properly. Patients should drink plenty of water for at least a day after their treatment and if possible, avoid heavy exercise. Patients may notice redness, swelling, or numbness after their treatment, but this is temporary and shouldn't last more than 1 week. Nonsurgical skin tightening does not provide instant results; patients will have to be patient and wait for the increased collagen production to slowly, but naturally improve their skin up 6 months after the treatment session.
Related Procedures