Many people have fat bulges that they can't seem to get rid of. Liposuction can be a good solution for these patients. This cosmetic procedure is meant to be a contouring procedure, and not simply a weight loss tool. San Francisco board-certified cosmetic surgeon, Dr. Leonard Gray, likes his patients to be within 30 lbs. of their ideal weight in order to qualify for the procedure. Dr. Gray offers tumescent liposuction, which was a huge revolution and occurred in the late 1980's. Prior to this time, there was more bleeding and need for more anesthesia during liposuction procedures. Tumescent fluid has both numbing medicine in it, as well as epinephrine which constricts the capillaries and blood vessels. The net result is less bleeding, less discomfort, and less anesthesia.
The next advance in liposuction procedures occurred in the early 1990's with the ultrasound machines. They shatter the fat and make it easier to remove. There have been machines manufactured by Lysonics®, Mentor®, and Vaser®, and Dr. Gray has used them all. At Bay Area Plastic Surgery, Dr. Gray currently uses the SmartLipo™ machine which melts fat and tightens the skin. This technique is used in conjunction with tumescent liposuction. With this combination, patients get the maximum result, minimize the risks, and shrink the skin at the same time.
Liposuction Reviews
"Boob Job and Tummy Lipo - San Francisco, CA - The whole staff is amazing. Dr. Gray really knows what he's doing and is very knowledgeable. He keeps it completely real with you and let you know what to expect and what not to expect. He seriously tells you the good and the bad. I immediately felt 100% comfortable with him."
- C. /
RealSelf /
Apr 21, 2016
"Dr. Gray is awesome. I have had a couple of breast augmentations with him and they have been perfect each time. He explains all the different implant types out there (some surgeons do not do this) and he is the only Dr. I know that does an incision at the very tip of the nipple so you have zero scarring. It's amazing! I referred my sister in law and best friend to him and he delivered both times. His work is beautiful and consistent. You are safe going to him as he runs tests and does his work out of Seton Medical. Robert in the front is very friendly, informative and answers all your questions. He specializes in breast augmentation but I have seen his liposuction work and it is flawless with minimal scarring as well. It doesn't get better then Dr. Clark!"
- Anonymous /
RateMDs /
Apr 08, 2010
"I went to Dr Leonard Gray for some liposuction. (Got a great result!) A few days after surgery I saw Kirsten at the Bay Area Medical Spa which is in the same office as Dr Gray. She was really helpful. She gives an ultrasound treatment to help reduce swelling after surgery. I could feel the difference immediately. It was easier to bend to sit down and stand up. The full healing still took several weeks, but her treatment was great. It was also free, so I'm really glad I took advantage of it. She offers all types of skin care treatments which I have not had, but I can tell you from my experience that she knows what she is doing. On the whole, I'm really glad I had surgery with Dr Gray. I'm also glad I had Kirsten's treatment afterwards."
- R.W. /
Yelp /
Jan 07, 2008
"Dr Gray is AMAZING! - I have had three surgeries with Dr. Gray and have had three friends go to him all with great results. I TRUST him to the fullest and that is a great feeling! Beautiful breast augmentations and liposuction. When it comes to scarless he is your guy. Be very thorough about what type of look you are going for when it comes to breast implants. He is very knswledgable about all implant styles...and there are more then most doctors will tell you. Price is very competitive as well!"
- M. /
Vitals /
Mar 07, 2010
"So Happy - San Francisco, CA - Had my tummy tuck and liposuction done on the 28th of November and I'm in love with the results. My stomach has never been this flat, I keep taking off my garment to peek at my stomach. Dr. Gray did an amazing job and I don't think I would change anything."
- M. /
RealSelf /
Dec 09, 2016
Previous
Next
Tumescent liposuction, known as the "Super-Wet" approach, is a suction-assisted (SAL) technique that uses a solution and power-aided motor to help remove stubborn fat. The surgeon injects the solution, made of saline, lidocaine and epinephrine (to control bleeding), into the problem areas. The surgeon then inserts the cannula attached to the motor to remove fat cells from the body at a controlled speed. The motor helps surgeons remove anywhere from several ounces to a few pounds of fat.
Ultrasound-Assisted (UAL)
Another surgical technique commonly used is the ultrasound-assisted (UAL), or ultrasonic, approach. Surgeons perform this dual process on denser areas of fat, such as in the thighs and stomach. During this technique, ultrasound waves loosen and melt fat into a liquid. Surgeons then use the cannula to extract the solution. This surgical method is more popular among men wanting more defined and contoured muscles.
Laser-assisted liposuction uses laser technology on specified areas of fat to burst energy that will loosen and liquefy the fat for removal. LAL liposuction includes brands such as SmartLipo, SlimLipo, Lipolite Laser Liposculpture, LipoLite, and ProLipo PLUS.
Liposuction is an outpatient procedure performed under general anesthesia at a hospital or surgery center. The procedure lasts about 30 minutes for each body part. It can be a stand-alone surgery, or combined with other procedures. However, the surgeon may suggest performing the surgery over a period of time for the safety of the patient. After surgery, patients are required to wear a compression garment to help the body adjust to its new shape. Bruising and swelling will subside within 1 week, but patients will not see final results for several months. Liposuction does leave a small scar, but it fades over time.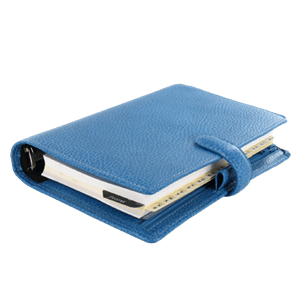 Plan Your Procedure
Average Cost

$4,500

-

$20,000

Recovery Time

8 Weeks

Average Procedure Time

3-8 Hours

Post-op Follow-up

4 Months

Procedure Recovery Location

Out-Patient
Contact Us
While today's surgical techniques are safe, patients can experience poor results from inexperienced surgeons. It is important for patients to do their research, and find an experienced surgeon that can help them achieve the best, most natural-looking results.
The results of liposuction can be seen for many years following surgery if the patient follows a healthy diet and exercise program. Removed fat cells do not come back, but patients can still gain weight if their remaining fat cells grow.
Yes, there can be too much fat. The American Society of Plastic Surgeons does not recommend removing more than 10 pounds of fat for the safety of the patient. Removing more than 10 pounds is considered high-volume liposuction, which increases the chances of complications from the surgery. Patients are advised to be near or at their ideal weight before undergoing liposuction.
While liposuction removes fat and improves contour and shape, it does not address sagging or drooping skin. If skin laxity is a concern, patients can talk to the surgeon during the consultation to discuss their options for improving skin texture, such as a tummy tuck, thigh, neck, arm, or butt lift.
Related Procedures